For this edition of the Wider View, Victoria Hattersley speaks to PakTech about our collective attitude to plastics and how the industry is – or should be – addressing the plastic waste problem.
In this article, we're going to talk about plastics. Because while there are many recognized benefits to these materials – they are strong, lightweight, durable, reusable, aseptic, help prevent food waste, etc. – we know that they have also garnered a lot of negative press. And yes, it's fair to say there is a good reason for this. According to the UN, today we produce around 400 million tonnes of plastic waste each year. (I say 'we', but as we know the largest percentage of plastics are produced by first-world nations.)
But these perceptions are only part of the story, and to get a balanced viewpoint we need to know the whole story. We certainly have much to do to address plastic pollution so that the above-mentioned benefits of these materials can outweigh their drawbacks. So that plastics never reach landfill or incinerators but are instead recycled or reused. And indeed, many would argue that is exactly what governments, industries and individual companies around the world are doing. To name just a few, we have: the Ellen MacArthur Foundation's (EMF) Global Commitment which has united more than 500 signatories; the posited UN Treaty on Plastic Pollution; and the Alliance to End Plastic Waste. There will be more on these later.
Then, of course, there are the many, many single organizations signing up to global commitments or looking at how they can individually tackle plastic waste. PakTech, a producer of 100% recycled HDPE handles and handle applicators, is one such company. Throughout this article, PakTech Sustainability Officer Gary Panknin will give us his viewpoint on the steps the industry needs to take, collectively and individually, to ensure plastics are not always seen as the 'enemy'.
'Unintended consequences'
"There is no question that plastic packaging and its impact on the environment is under scrutiny," says Gary Panknin. "This has led to a public backlash on all things plastic."
And one problem is, this 'backlash' can have its own unintended consequences if plastics are widely replaced with other materials without thinking about other factors such as carbon footprint or resource efficiency.
"We have seen knee-jerk reactions to this negative consumer perception of plastic – retailers and brands have been quick to switch to paper-based materials without reflecting on the low level of durability of paper, the fact that it can only be recycled a handful of times and that paper-based packaging often contains a lot of toxic chemicals and additives. Simply switching plastics to alternatives can lead to increased food waste, emissions and energy consumption."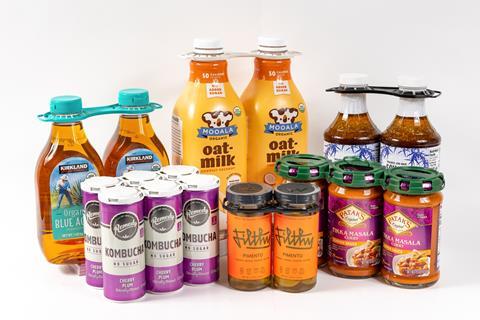 'Three major challenges'
Before we go on, let's acknowledge what the problem is and where the specific issues lie. PakTech sees three major challenges that the industry must address.
First and foremost, not all plastics are equal: Some types – such as PP no-bottle, PS or PET thermoforms – are not recyclable in practice and there are calls to reduce or cut their use entirely. Flexibles are also currently not recyclable, although as we know this is something the industry is working on, not least through the CEFLEX consortium.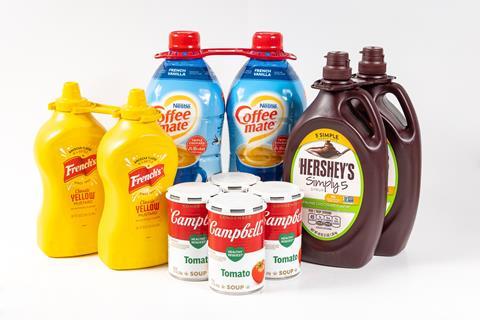 "A lot of plastic packaging is not designed for recycling," says Gary Panknin. "Some packaging uses two or more different types of plastic that make it difficult to recycle. Further, some types of plastic are much more difficult to recycle within the currently available infrastructure."
For PakTech, it is also important to acknowledge that there is a big difference between 'manufacturing with virgin petroleum vs using recycled plastic'.
The second major challenge for plastics identified by PakTech comes down not to the materials themselves so much as the wider infrastructure surrounding them. Plastic waste, to many, is a waste management problem. As Gary Panknin says, there is a 'clear mismatch' between the demand for recycling and the current infrastructure available to support the industry and "many materials recovery facilities are lacking innovation to evolve with the demands of recycling. We are dedicated to pursing improvements in the recycling infrastructure to achieve improved collections and recycling of materials."
"Toxic chemicals or additives also pose a hindrance to recycling by reintroducing harmful substances to recycled products, and thus to the circular economy, or compromising the level of recyclability of a plastic material."
Among other things, the industry needs to implement best practices when it comes to securing a steadier supply of PCR content, such as through long-term contracts. Alongside this, more viable reuse models need to be developed at scale through cross-industry collaboration on ambitious pilot projects.
And third, says Gary, "toxic chemicals or additives also pose a hindrance to recycling by reintroducing harmful substances to recycled products, and thus to the circular economy, or compromising the level of recyclability of a plastic material."
PakTech itself has attempted to address these three challenges through its own product design. It believes there should be more focus on the plastics that are widely recycled rather than attempting to create ways for more challenging plastics to be recycled.
"PakTech handles are mono-material as they are made from 100% recycled HDPE (#2 plastic). The material choice was deliberate as HDPE is one of the easiest plastics to recycle and also widely collected by kerbside collection. They are also toxic free, containing neither bisphenol-A (BPA) nor phthalates nor any other harmful chemicals."
From problem to solutions
How, then, can the above challenges be addressed? One fundamental step to improve supplies of recyclates would be, as Gary says, "for the consumer-facing part of the value chain (such as retailers and brands) to commit to using more recycled material. This will help to drive more demand for recycled material, which would incentivize the improvement of recycling rates which in turn would make recycled plastic material more competitive compared to raw feedstock from fossil fuels." The following infographic illustrates just how much we can save through improved recycling rates.
On a granular level, he feels there is plenty of promise and scope for innovation in the area of waste collection, sorting and separation. "For example, recently we have seen the integration of Artificial Intelligence to accelerate plastic waste classification in processing sites. This will allow the industry to work with secondary raw materials of higher quality. Also, automated recycling, which accepts, classifies and digitally bills for waste without the use of manual labour, could also benefit from AI solutions to address the worker scarcity plastic recyclers are often facing." He adds that chemical recycling is likely to play an increasing role, but stresses the question marks that exist over the carbon footprint and chemicals required in the process.
We are seeing an increasing focus on the shift away from single-use to reusable packaging (as exemplified, for example in the EU's Single-Use Plastic Directive as well as the key focus areas outlined in the recent EMF 2022 Global Commitment Report). PakTech believes this is an important goal – indeed, its own products are reusable – but cautions that we should not lose sight of the need to improve recycling processes.
"When it comes to reuse, it would be good to see requirements that are practical and without compromising on ambitions to build more recycling infrastructures. Our products provide a reusable alternative to single use and hard-to-recycling packaging such as plastic rings, plastic film or shrink-wrap."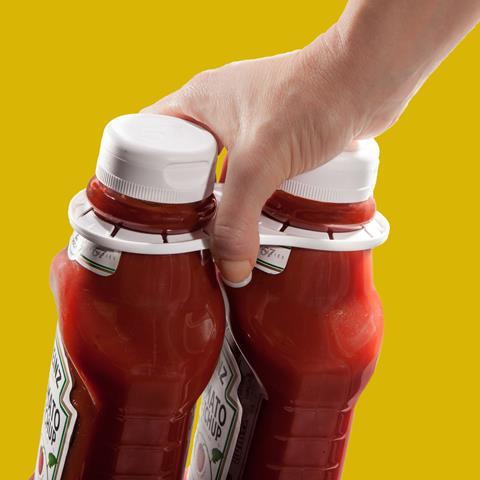 'Are we moving in the right direction on plastics?'
While the industry must play its part through innovation and fundamental systems change, this has to be backed up by concrete laws and regulations. There are calls on governments – again, for example, through the above-mentioned EMF Global Commitment – to create legally binding plastic waste targets.
It is of course a huge challenge to enshrine ambitious targets into law. "For instance, in the EU, changing the legal basis of the Plastic Packaging Waste Directive to a Regulation is a very ambitious move as it means that the forthcoming legislation will apply equally to all Member States and also come into force at the same time for all Member States. However, this level of ambition is necessary to ensure that rules are harmonized everywhere at the EU level and circularity ambitions remain high for all Member States."
With the global initiatives and treaties such as those mentioned at the start of this article, as well as ongoing policy and legislative updates, can we at least be hopeful that we are moving in the right direction on plastics?
Regarding the UN Treaty on Plastic Pollution, Gary Panknin says, "PakTech is glad to see partners joining the fight against the use of single-use plastics, whether those partners are of a commercial nature like the businesses we work with or of a political or policy nature. The Treaty, which is expected to result into a legally binding agreement by the end of 2024, is expected to reflect diverse alternatives to address the full lifecycle of plastics, focusing on reusability and recyclability."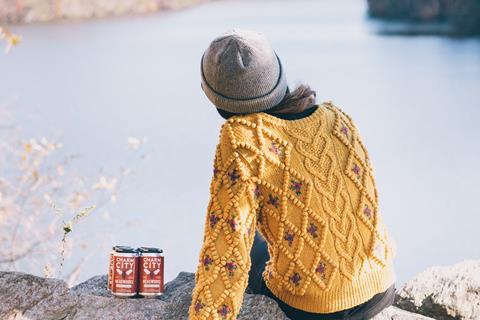 The company is also a signatory of the US Plastics Pact, launched as part of EMF's global plastics network (of which PakTech is a signatory). Many in the industry will already be familiar with the main goals of this, but just to briefly recap, the pact aims to: eliminate problematic plastic packaging by 2025; ensure 100% of plastic packaging is reusable, recyclable or compostable by 2025; achieve an average 30% recycled content or responsibly sourced bio-based content in plastic packaging by 2025; and undertake actions to effectively recycle or compost 50% or plastic packaging by 2025.
All these goals are vital and it has been encouraging to see such impetus behind systemic change. However, as outlined in the recent EMF 2022 Global Commitment Progress Report, it is becoming increasingly likely that these targets will not be reached. This, says the Foundation, only 'reinforces the urgency for businesses to accelerate action, particularly around reuse, flexible packaging, and decoupling business growth from packaging use'.
This signals that, while individual signatories may be on track to meet the targets, as a collective, the industry and governments need to do better. I was interested to know where PakTech feels some of the issues may lie, and how the agreement may perhaps be modified to ensure a more positive outcome. For Gary Panknin, it comes down partially to a recognition that in some ways we are not all equal and that perhaps goals should reflect this (not, admittedly, an easy to thing to accomplish when taking into account the amount of work it takes to bring such a global commitment into being in the first place).
"We need to look at sustainability holistically, and at the same time, we have to take into consideration the specific requirements of individual companies in a flexible way. There is no one-size-fits-all solution in existence. It is mandatory to constantly evaluate which activities make sense for a certain company to achieve concrete, significant, and noticeable sustainability improvements in the best way. Increasing the use of recycled plastic can be a great lever for one company to increase sustainability. In contrast, for another company, this can be irrelevant because of constraints in terms of technology or restrictions from the products that will be packed (e.g. food contact packaging)."
'The real enemy: Failure to act'
Are plastics the enemy? It may sometimes appear that way but, as with many if not all problems, small or (in the case of climate change and plastics waste) unfathomably large, failure to move is the real enemy. Given their relatively low carbon footprint in terms of production, plastics can indeed be part of the solution to our current climate crisis, if we can move away from petroleum-based materials and reduce reliance on virgin plastic, while simultaneously boosting reuse and dramatically increasing recycling rates. And it's also worth pointing out, as many have, that the need to reduce CO2 and tackle plastic waste do not have to be mutually exclusive goals.
There is certainly reason to hope when it comes to achieving a circular economy for plastics, but as they say, hope can be cheap. It is actions that propel us forward.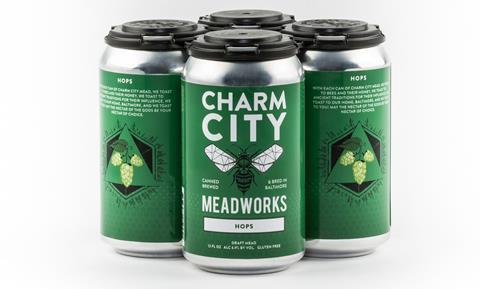 PakTech – Putting circularity principles into action
The recycled HDPE PakTech uses to manufacture its handles is made from products such as milk, water, juice, and other unpigmented household containers.
Production of PCR plastic material compared to virgin plastic material requires 90% less energy, 100% less petroleum and produces 78% less GHG at the processing facility.
PakTech handles are designed for recycling and once recycled, they are given a third life as composite lumber, park benches, planter pots and more.
907,164,295 recycled milk jugs have been collected, shredded and extruded into pellets to create PakTech products.
54,429,858 kilograms of plastic has been rescued from landfills and oceans and used to make PakTech products.
The equivalent of 25 soccer fields were saved from landfill by repurposing recycled containers into PakTech products.

This premium feature brings a completely new way for you to interact with our audience through a combination of collaborative editorial and premium promotion. An article written together between you and Packaging Europe's content team, The Wider View will have a dedicated widget across all web pages & eNewsletter, and will link to a stunning, long-format web page put together by our design team featuring your graphics and branding. Carrying no other advertising, and pushing the limits of ordinary web communications, this is the ultimate digital content package.