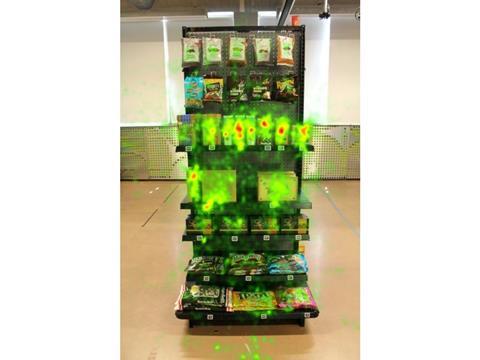 API will take its full range of brand enhancement products to Packaging Innovations in London this September as the company continues its focus on products and services that take luxury brands to the next level – a fact underlined by a recent study by Package InSight that shows the decisive effect of its foils and laminates on consumer purchasing decisions.
David Peters, API's Creative Development Manager, will be on stand A34, where customers will benefit from his expert advice on the most effective packaging enhancements to elevate and enrich their brands. David's recommendations will take inspiration from the latest trend boards, many of which are reflected in the latest API Trends Folio, also available at the stand.
API's recent work with Package InSight at Clemson University provides quantitative data on the impact of foils and laminates on shoppers' purchasing decisions. Using state-of-the-art eye-tracking technology in a realistic retail environment, the study found that consumers fixate on foiled and laminated luxury chocolate packs more often, and for longer, than they do on packs without those embellishments. It found that this, in turn, leads to more purchases.
Buoyed by the results of the Package Insight study, the API stand will feature all the company's latest high-impact technologies. Among these will be the company's most recent TA cold foil range, which offers exceptionally fine detail with the ability to cover large solid areas, and the company's popular OneBoard™, recently enhanced to provide customers with a whiter finish for laminated boards and now with full Forest Stewardship Council (FSC) certification.
"Packaging Innovations is always the perfect place for us to showcase our full range of brand enhancement products, and this year it is great to have the Package Insight study to back up what those of us in the industry already knew: that the products we offer truly add value to brands and lead to more sales by attracting consumers," says Richard Burhouse, Commercial Director at API.
"With this in mind, we are inviting all designers, printers, and brand owners to visit our stand and see our full catalogue of foil, laminate, and holographic solutions – there they will learn how the extra shelf-impact our products provide can be exactly the boost that will take their brands to the next level."
More info: