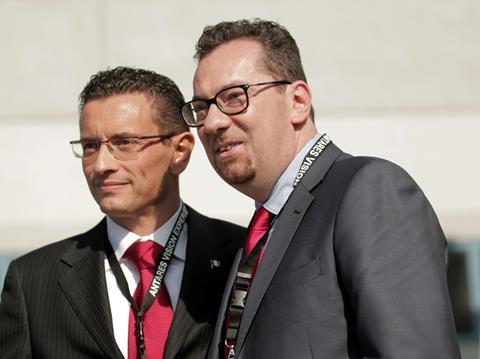 Antares Vision, one of the world's leading providers of serialisation-based track and trace solutions for the pharmaceutical industry, and manufacturer of precision inspection machines for 100% production line verification of pharma products, will establish a Software Development Centre in western Ireland's Galway Technology Centre. The facility, which will create more than 50 jobs in computer vision and artificial intelligence over five years, will focus on developing new software tools utilising deep learning as it relates to vision systems.
Already a leader in preparing customers for compliance with approaching and evolving pharma serialisation mandates – notably those in the U.S. (November 2018) and Europe (February 2019) -- Antares Vision seeks to develop advanced methods for mining the tremendous amount of data generated through track & trace, allowing its customers to move beyond mandatory compliance and build stronger business practices. The centre also will be a hub for enhancing the company's well-regarded series of vision systems, utilised around the world for product inspection as well as track & trace efforts.
"The new Software Development Centre reflects Antares Vision's organic growth, a natural next step as major serialisation mandates go from pending to fully enacted and customers look for solutions to build upon incorporated compliance technologies," said Antares Vision CEO Emidio Zorzella. "It also further expands our footprint. Already present in Italy, Brazil, the US, France, Germany, South Korea, and soon India, our new R&D Centre in Galway adds another important arm to our global presence -- one that will help ensure our ability to provide innovative, technologically advanced products and solutions."
The new operation will utilise many levels of expertise, and include both junior and senior software developers and researchers. The facility is supported by the Irish Government through IDA Ireland, whose main objective is encouraging investment by foreign-owned companies.
"The creation of the new Software Development Centre in Galway will enable Antares Vision to provide technologically advanced solutions in line with the market's evolution," said Massimo Bonardi, Antares Vision's Managing and Technical Director, "and allow us to develop innovative products to help our partners expand into new business areas."
More info: