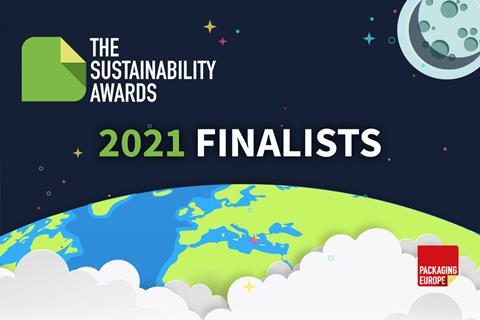 Our jury of 46 global experts from across the value chain has concluded its first round of judging – which means it's time to reveal the finalists in this year's edition of the world's most prestigious sustainable packaging innovation competition.
The 2021 Sustainability Awards have attracted more submissions (309) and greater diversity of innovation than ever before. The hive mind of the jury faced a challenging task narrowing down the entries to just four finalists for each category, with many very impressive pieces of R&D narrowly missing out.
As in previous years, there was an overwhelming number of solutions dedicated to circularity and design for recyclability, and once again the Pre-Commercialized category gave a thrilling glimpse of the breadth of innovation looming on the horizon. Meanwhile, the newly introduced category focusing on sustainable packaging innovation for the rapidly growing e-commerce sector met with an encouragingly strong response.
Packaging Europe will be sharing individual features on each of the finalists over the coming months, culminating in the Sustainability Awards ceremony when the winners are revealed at FachPack, Nuremberg, Germany on 29th September. In the meantime, without further ado, here is a snapshot of the finalists:
Driving the Circular Economy category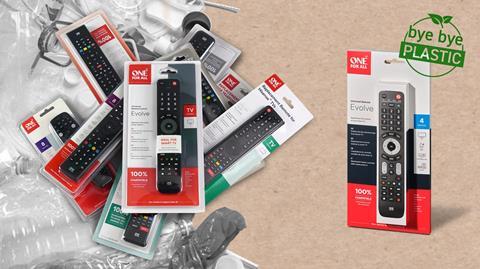 Eco-pouch packaging for Universal Electronics - STI Group & Vlastuin CDI (Germany). Monomaterial paper-cardboard blister, replacing plastic while reducing overall packaging volume.
Creating a Circular Economy for FGrPP - NEXTLOOPP (UK). Project producing food-grade recycled polypropylene to replace virgin PP.
RecycleMe initiative - Reclay Group & Coca-Cola (Austria). Cross-industry app that incentivizes Austrian consumers to support closed-loop recovery.
The Recyclable Enviroliner - Labelcraft Products (Canada). The world's first label release liner made with 100% recycled paper.
Resource Efficiency category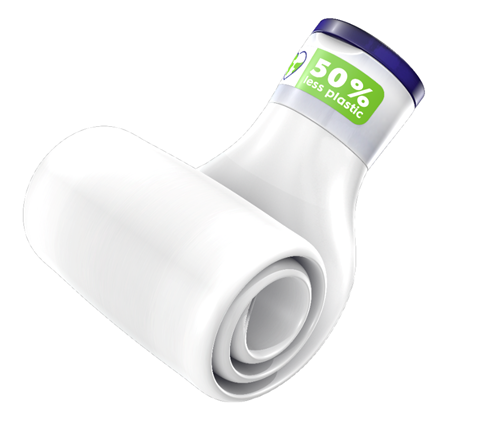 BOPE solution for frozen food - Syntegon Packaging Solutions B.V. & SABIC (Netherlands). A packaging concept for the frozen food industry with a substantial material reduction potential.
Dry Molded Fiber - PulPac AB (Sweden). Fibre-moulding technology that can replace single-use plastics.
Dynamic Packaging Configuration X Big Data - HelloFresh (Germany). Predicting packaging consumption autonomously and dynamically to cut over-packaging.
NIVEA NATURALLY GOOD Body Lotion - Beiersdorf and ALPLA (Germany). Thin, rollable bottle to minimise product waste and packaging footprint.
Machinery category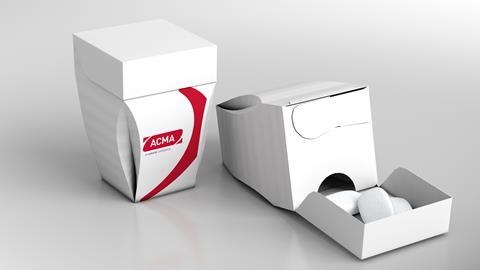 Digital sealing systems - watttron GmbH (Germany). Precise temperature control in sealing, enabling 30% energy reduction.
Ecoshell - ACMA S.p.A. (Italy). Novel paper-based box format forming technology.
Inspecta Be - Piovan Group (Italy). Bringing gas chromatography mass spectrometry inspection to the production line.
Frugal Bottle Assembly Machine - Frugalpac (UK). The world's first paper bottle machine.
Best Practice category

PageWide Technology Sustainability Impact - HP Inc. (Israel). Comprehensive print technology solution for circular economy in packaging lifecycle.
MOSSUP - Searious Business (Netherlands / Morocco). Project to combat single-use plastic waste through Moroccan retailers.
PIP360 packaging innovation pathway to circularity - PAC Packaging Consortium (Canada). Online tool measuring packaging circularity, based on key physical and performance metrics.
Use of 100% recycled glass - Gorilla Spirits (UK). Lightweighted and fully PCR-derived glass bottles.
Pre-Commercialized Innovation category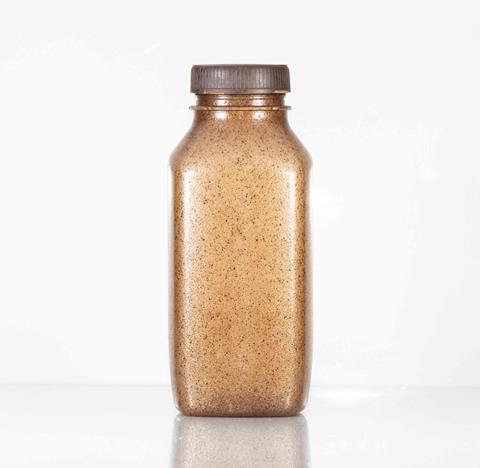 CITRUSPACK - Aitiip Technology Centre (Spain). Jar & bottle made with citrus powder obtained after the citrus juice processing.
CO2 Recycling. Mibelle Group - mifa ag (Switzerland). PET bottles using recycled carbon ethanol produced by bio-fermentation.
COLUMBUS' EGG - IUV L.l.c. (Italy). Biodegradable and edible coatings and films using food by-products.
Eco-Tite R - Amcor (Switzerland). The first designed-for-recycling, PVdC-free shrink bag for meat and cheeses.
Plastic Scanner - Jerry de Vos (Netherlands). An open-source NIR device that can identify 75% of all plastics used by consumers.
Recyclable Packaging category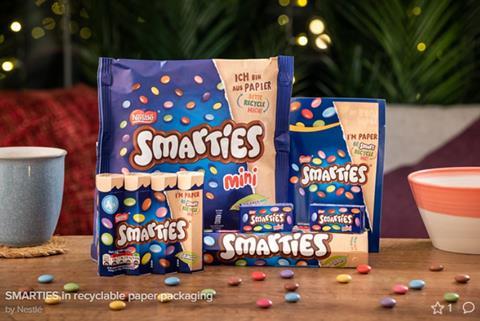 All Smarties in paper packaging - Nestlé (Switzerland). Eliminating 250 million non-recyclable plastic packs.
ElifProLite - Elif Plastik Ambalaj San. ve Tic. A.S (Turkey). Recyclable high barrier laminate solution.
NEW PEEL - KOROZO FLEXIBLES (Turkey). Recyclable lidding film for PP meat trays.
Roll 'n' Recycle Pouch - OF Packaging & Roll 'n' Recycle (Australia). High-barrier mono-PE pouch.
E-Commerce category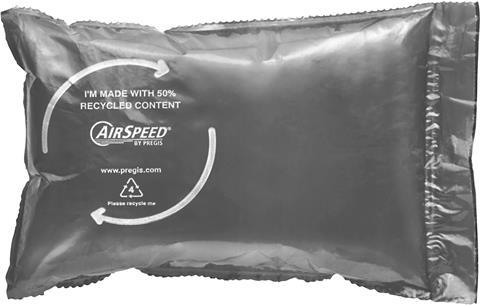 Agro Ecomm Packaging - envoPAP (UK). Kraft E-Comm low-impact e-commerce packaging.
atma.io - Avery Dennison (Netherlands). A platform that assigns unique digital IDs to items, providing end-to-end transparency.
CMC Genesys - CMC SpA (Italy). Auto-packer directly connected to warehouse storage to automate perfect box sizing.
RENEW - GCR GROUP and PREGIS (Netherlands). Air cushions with 50% PCR content for e-commerce packaging.
Bio-Based Packaging category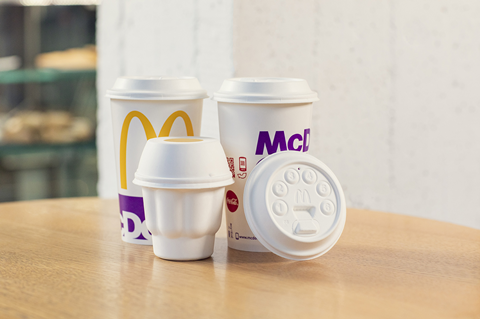 Discover Fibers365 - Fibers365 GmbH (Germany). Recovering functional, carbon negative, virgin fibres.
Sundae cup and cold cup lid - Huhtamaki and McDonald's (France). Fibre-based beverage and sundae cups to replace existing PS and PET packaging.
Film made from agri-waste - Mi Terro (USA). Ocean degradable and home compostable flexible packaging created from agricultural waste.
Field & Trial Earthpouch - Skinner's (United Kingdom). Dog food packaged in a bio-based, compostable pouch.
Water-soluble resin - Timeplast (USA). Programmable, water-soluble, bio-based resin substitute for polyolefins in single-use applications.
N.B. the four highest-scoring submissions in each category after the first round of judging are selected as finalists. In two categories this year we have five finalists, because there was a tie in fourth place.
The Sustainability Awards is the world's leading sustainable packaging innovation competition. Submissions will reopen via the competition website in January 2022. This year's winners will be announced at FachPack (physically or virtually) on 29th September 2021. In the meantime, there will be lots of coverage and discussion of the finalists and the broader sustainability demands they are addressing on the Packaging Europe website and the Sustainable Packaging Summit virtual platform.