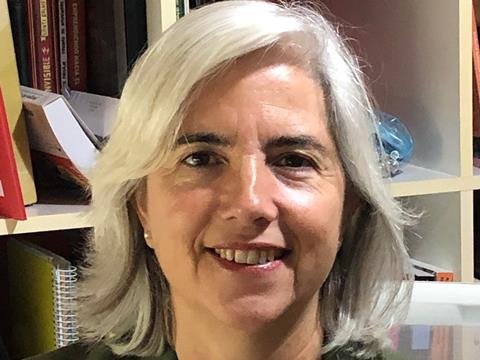 DS Smith recently announced the appointment of Dr. Susana Aucejo as senior R&D Director to lead the company's work on plastics replacement and the development of innovative barrier solutions. We spoke to Dr. Aucejo about her new role, as well as the challenges and potential presented by fibre-based products.
---
You have recently been appointed as plastics replacement lead at DS Smith Group R&D. Please could you tell us about what this role entails, as well as some more information on your professional background?
In my new role at DS Smith, I am responsible for leading research and development activity focused on developing creative and sustainable solutions for customers that have previously relied on plastics to keep their products safe. More specifically, my work focuses on the strategic development of technologies to enable paper-based solutions to withstand significant temperature variations, oxygen contact, moisture, water vapour, and fatty substances.
Before joining DS Smith, I worked at ITENE, a private research institute specialising in packaging, logistics and mobility technologies. I spent 18 years there as head of the packaging area and R&D director. My projects focused specifically on new packaging developments and were often related to polymers, coatings, and barriers.
DS Smith recently finalised the sale of its plastics division. What was the thinking behind this decision and how will it affect your work?
Selling our plastics division was an important step for DS Smith in our continued strategy to focus on fibre-based packaging, which we believe to be the most sustainable solution for a growing range of customers.
The sale of the plastics division will not have a large impact on my role as I was hired to focus on fibre-based alternatives as an alternative to plastic packaging - something which we have focused on as a company for a long time now. We see drivers for growth in the demand for corrugated packaging that is sustainable and recyclable and my work will seek to address our customers' need for innovation in this area.
Critics have argued that some non-plastic alternatives might be more harmful to the environment than plastics themselves. What would you say to people who believe this?
Based on full life cycle data from WRAP, the carbon footprint of fibre-based packaging is significantly lower than plastic alternatives.
While there is a perception that plastics have a lower carbon impact than corrugated packaging due to them being lightweight and energy-efficient to manufacture, once raw material extraction and end of life processing are factored in, corrugated packaging has a lower life cycle impact. As such, I would anticipate a reduction in carbon emissions if these plastics replacement opportunities are realised.
Please could you talk us through the LCAs/certifications that DS Smith will be using to ensure that its non-plastic alternatives aren't damaging the environment?
At DS Smith, we always consider the final application and life cycle of a product to ensure it has the lowest environmental impact. All our packaging is designed with circularity in mind, and sustainability sits at the core of our business strategy. We have a circular business model which focuses on the journey from the box to the retailer, to recycling and production in 14 days. This makes us Europe's largest cardboard and paper recycler, and we operate in a closed-loop which guarantees cardboard is never sent to landfill or used as waste for energy.
The emphasis we place on sustainability and circularity can be seen in our partnership with the Ellen MacArthur Foundation (EMF), which whom we have worked with to test their new tool Circulytics, which measures the extent to which a company has achieved circularity across its entire operations.
We have a target to ensure that 100% of the papers we use to make our packaging are either recycled or chain of custody certified and we are on track to achieve this in 2020. Due to the nature of the business, ensuring that we have a sustainable supply of wood fibres for paper making is essential to our long-term success. Despite having to rely on some fresh, virgin fibre to strengthen our products and provide the top layer of our packaging, once end of life processing is factored in, we believe corrugated packaging has a lower life impact, as well as a reduced impact on the environment.
You've joined DS Smith with the stated aim of replacing plastics – will you be targeting any particular markets with these new fibre-based products?
Work recently commissioned by DS Smith showed that 1.5 billion tonnes of plastic per year in Europe's supermarket aisles could be replaced with alternative renewable materials. In response, we have already developed over 650 paper-based packaging solutions which could easily replace plastics today, with over 50% of these designs used to support our retail customers, and a further 100 designs focused on our e-commerce offering.
With this in mind, I would expect most of my focus will be on creating new solutions to further replace supermarket plastic packaging, retail packaging and e-commerce packaging.