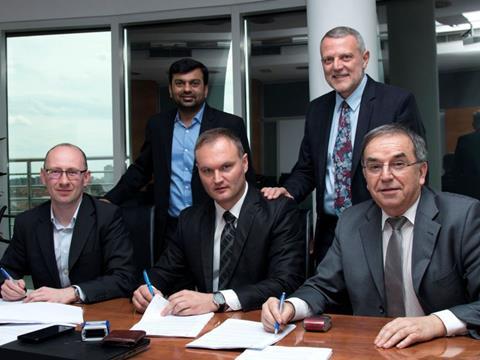 As part of its strategic international expansion plan, ACG Inspection Systems, one of the global leaders in pharmaceutical track & trace, has acquired Croatia based serialization enterprise company IN2trace Ltd., for an undisclosed amount.
Speaking on the occasion, ACG Inspection Systems, CEO Ettore Cucchetti said "Acquiring IN2trace is another key step towards consolidation of our global footprint in the track & trace business. It creates a strong manufacturing, support and development base for ACG Inspection is Europe, increases our serialization expertise and expands our enterprise level product portfolio. We see this acquisition as a key driver for the adoption of advanced serialization technology by pharmaceutical manufacturers."
Commenting on the acquisition, IN2trace Managing Director Kresimir Duracic added, "This is a great opportunity to increase our penetration within the global pharmaceutical industry. Our IN2trace serialization framework provides full regulatory compliance, includes warehousing solutions and integrates with 3rd party cloud solutions."
As part of the acquisition, ACG Inspection Systems has acquired all the assets and IP of IN2trace, part of the IN2 group. ACG Inspection Systems is a wholly owned group company of ACG. The company plans to set up an additional office close to Zagreb airport and rapidly ramp up development, manufacturing and service operations.
The ACG group also has a large operation in Croatia with ACG Lukaps, a leading manufacturer of hard capsules and a major supplier to pharmaceutical companies in Europe and Russia. IN2 group and ACG Inspection System plan to partner on future developments for the pharmaceutical industry. IN2 group will continue developing and implementing serialization solutions for non-pharma industries including food and beverage, tobacco, electronics and automotive, etc.
More info: