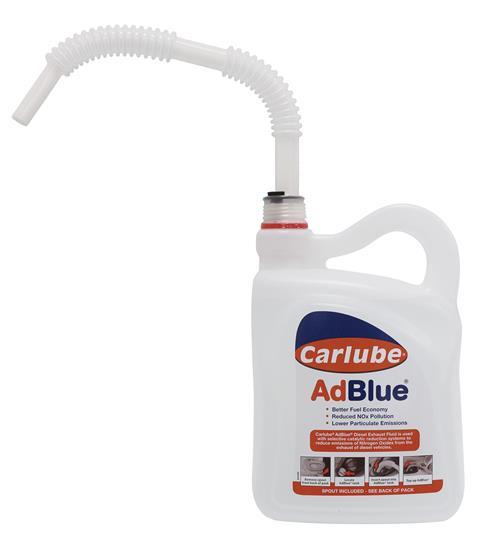 Amid much market talk centred on the migration to flexible packaging, David Baker of RPC Promens describes how rigid plastic packaging continues to help shape the modern world.
Packaging reflects and responds to the world we live in – and this world is fast developing and changing. We are living longer; households are getting smaller; our busy lives mean we are looking for convenience in the home and 'on-the-go'; and many of us are becoming increasingly concerned about the state of the natural world and how we can best protect and preserve it.
Perhaps because in packaging terms, plastics are still a relatively modern material, they have played a key role in shaping our modern lifestyle. The moves of carbonated soft drinks from glass to PET and of milk from glass to PE are two obvious early examples, but in many different sectors – everything from sauces to lubricating oils – plastic has been able to create a more modern image for traditional products.
The versatility of the material and its suitability for so many different products and applications also mean that rather than merely being able to respond to changing market trends and consumer demands, plastics also provide manufacturers with the opportunity to drive change, and open up new sectors.
To meet the ever-growing demand for convenience foods, for example, plastic is able to offer a variety of attractive and practical packaging formats such as squeezy bottles, trays, microwavable containers, snack pots for eating on-the-move and capsules for single-serve drinks systems. Different plastic manufacturing processes can meet different requirements – at RPC we provide thermoforming for tubs and trays, blow moulding for bottles and jars, and injection moulding for re-closable pots.
Just as important as convenience is the need to maintain product quality and ensure effective protection and preservation. With the introduction of high-performance barrier technologies, plastics are now able to offer many different types of products an extended ambient shelf life of up to 24 months and beyond. From soups to ready meals, dairy products to desserts, and nuts to pickles, this has enabled food manufacturers to develop new products and market opportunities.
long term protection afforded by these barrier technologies also offers important sustainability benefits in terms of minimising food waste. The ability to re-close many of these pack formats is another important advantage in avoiding waste.
Plastics' flexibility in creating different pack sizes is also a boon to support effective portion control and reflect the changing demographics of smaller households.
Baked beans, for example, can be packed in a family-size barrier blow moulded jar for use over several meals, or in thermoformed microwavable pots for a single serving.
The cosmetics and personal care sectors have also benefitted from plastics' design flexibility in the creation of many different eye-catching shapes for maximum on-shelf impact and consumer appeal, which are combined with user-friendly features such as easy opening. Advanced manufacturing and decoration techniques can help to create the luxury, premium image that is vital to success in this sector, such as a smooth finish or a dual-layer construction that delivers a substantial-looking luxury appearance while remaining lightweight and easy to handle.
In terms of decoration, a choice of technologies including silk screen printing, hot stamping, labelling, embossing, vacuum metalizing, spray lacquering and electroplating all help to create a compelling visual effect for a distinctive and individual appearance on shelf.
A particular challenge in developing packs for retail markets is their fast pace, with products continually being revised and relaunched to match new trends and changing consumer demands. For established brands, any changes or improvements have to ensure that new consumers are attracted without alienating existing customers.
Plastic packaging can be highly effective in retaining the core of an original design and re-imagining or enhancing it. Plastic is also an ideal material for the creation of family ranges with one design in a variety of different sizes.
However, for the pack manufacturer, the challenge can sometimes be more than simply creating a new-look pack; the characteristics of the product can also be a factor in the pack design. In the cosmetics sector, for example, airless dispensing technology has supported the successful introduction of numerous products of many different viscosities with technical innovations and enhancements that enable the systems to cope with small particulates or continue to operate smoothly even if air is trapped in the container. In industrial and chemical applications, anti-glugging designs improve safe handling and pouring.
User-friendly features, such as easy opening and closing systems, also provide senior-friendly solutions for an aging population; tamper-evidence and child-resistance features deliver consumer safety and reassurance.
This combination of attractive design, convenience and functionality has enabled plastics to offer effective and innovative packaging across many other end-markets such as paint, surface coatings, DIY and garden care, household products, pharmaceutical and healthcare.
At the same time, in today's more environmentally-conscious world, the plastic industry continues to point out the many sustainability benefits of plastic packaging.
As already highlighted, plastics have a major role to play in helping to minimise food waste. In the manufacturing process, the ongoing lightweighting of containers saves on raw material usage and lighter packs help reduce the carbon footprint of transportation. The development of biopolymers is offering further opportunities for sustainable packaging solutions. Most important for the majority of consumers, plastics can be recycled and used in a variety of second-life applications, everything from containers, waste bins and storage boxes to refuse sacks, outdoor furniture and construction membranes. These benefits mean that plastic packaging fits very well into a circular economy.
Rigid plastics continue to demonstrate how they can adapt to the needs of our modern world. It is this versatility will stand the material in good stead to deal with the next set of market challenges.