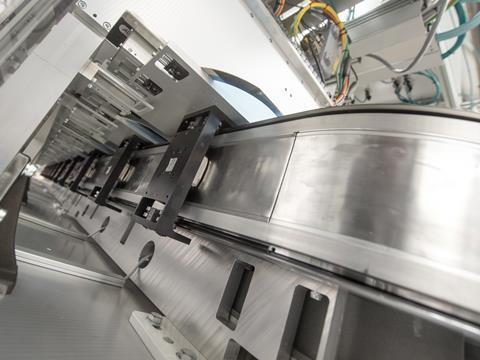 There are further benefits to ICT that make it a shoo-in for the new era of packaging solutions supporting the IIoT. With the independent movers being programmable, and reprogrammable at the touch of a button, the same line can handle short runs of variously shaped bottles – including ones not usually suited to an endless screw solution. Short runs become more cost effective as a result, and the flexibility required and possible in Industry 4.0 is available. No changing heavy sets of screws, no cranes or tooling required and the flexibility to get creative with package shapes. No more point of friction in the packaging line slowing potentially rapid time-to-market goals that modern manufacturers seek.
No more friction either, in terms of maintenance. ICT that uses magnets does away with the rotary driven belts, chains and gears – and all of the grease and wear that comes with friction.
Intelligent conveyor systems are truly coming of age. Modular, flexible, linear, curvilinear, controllable, fast and efficient, they have a lower TCO and might well be the most important change in motion solutions of the IIoT.