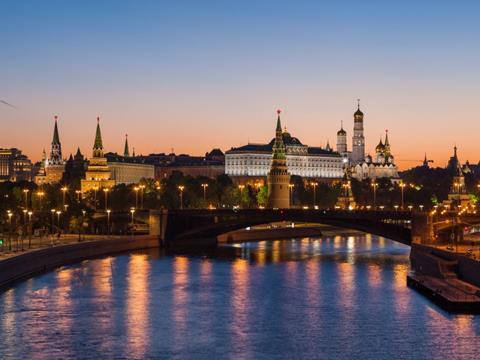 Evgenia Uvarova, project manager at SCHNEIDER GROUP, takes an in-depth look at the European and Russian packaging markets in 2020 and the synergies between the two.
Despite the pandemic crisis the world faced in 2020, both European and Russian markets prove that the packaging industry was able not only demonstrate stable demand in its significant sectors, but also develop and implement new rules.
Nevertheless, the industry landscapes of those two markets are shaped by different dynamics. The European market has a good industrial base which is responding to the demands of the value chain and end customers. The technical base and resource efficiency provide the possibility to apply new standards, follow trends, and be more flexible by responding to different social preferences. A good example is the industry response on the social awareness about packaging damage to environment and carbon emission. The Russian packaging market, on the contrary, is basic, in some ways even underdeveloped, and less flexible. Most of the packaging is imported from Europe and is used directly by localized European food producing companies in Russia to fulfill the value chain or comes with the product directly to the shelf. Also the social awareness of sustainability and the impact of packaging on the environment is not strong enough to provide inroads for new technologies. However, the strong dependence between Russian and European markets provides opportunities for both sides. While the European market fulfils its demand and can focus on R&D and innovation, the Russian market can adopt European technologies by localizing production plants and then building up the industrial landscape.
A challenging year
Looking back on the year 2020 with its economic stagnation and decreasing and shifting of demand in several sectors, it can easily be said that the pandemic has challenged many industries all other the world. In Europe and Russia the restrictions associated with crisis influenced consumer behaviour and brought serious complications into manufacturing processes. Packaging, as a natural part of food, beverage, and pharmaceutical value chains, mostly follows those market dynamics. All three industries have continued their operational processes fairly normally under the status of "significant industries" and demonstrated stable demand. For example, the comparative data from 2018, 2019, and 2020 shows that food and beverage global revenue grew from USD 129 billion n to USD 240 billion. The global packaging market volume in 2020 is estimated at USD152.45 billion. The global food packaging market value grew from USD 292.9 billion in 2018 to USD 305.2 billion in 2019. Expected revenue growth for the global packaging market is plus USD 280.2 billion for the period 2020-2024 by the end of the forecasted year. The European food packaging market size in 2020 was estimated at USD 3.718 billion which makes Europe to an important player in this industry. What makes the European packaging market so special?
The most significant fact about the packaging industry in Europe is that the industry has a constant dialog between all involved parties throughout the value chan. It means that the packaging industry aims to develop instant responses to its customers: food, pharmaceutical, and component producers, innovation centers, logistics enterprises, and end consumers. In the last two years, packaging industry professionals have managed to strengthen awareness of carbon emission, think about recyclability as a part of the packaging production process, and rethink sustainability.
Sustainability efforts
The European packaging industry took a strong lead in changing the theoretical approach in decarbonisation and took the responsibility to act. The best examples are the undertakings of industry leaders like Smurfit Kappa (Ireland), Saica Packaging (Spain), Tetra Pak (Switzerland), Huhtamaki Group (Finland), Prinzhorn Holding (Austria), and Weener Plastics (Netherlands). Those companies demonstrated the gravity of the topic by integrating decarbonisation in their daily life, reducing their carbon footprints by implementing bio-based packaging and recycled materials, launching new products in collaboration with the product producers, and investing in R&D. Moreover, big European companies have announced implementation of net zero emission strategies through the entire value chain by 2030. Those actions provoked an immediate market response. New packaging ideas demand new materials, components, and companies which can integrate technologies or build new units to fulfill the value chain. For example, in 2020 Mondi and BIOhof launched new packaging for fresh products, Saica worked together with logistics companies Carreras and Iveco on a pilot project in order to reduce CO2, and Smurfit Kappa developed 100% recyclable paper pallets from Hexacomb material, which replaces plastic pallets.
Recyclability is another trend which gained value on the both sides of packaging production: the use of recyclable materials and production of recyclable packaging itself. For instance, packaging material innovations, such as graphene, Polylactic Acid, or Bio- PET are developed in R&D enterprises centers and in collaboration with local universities. For example, the long term cooperation between Tetra Pak and Lund University aims to promote the innovation in packaging among business and society.
Altogether, the European packaging market provides resource efficiency and can respond to new social preferences and, as a result, better satisfy demand. Statistics from 2020 showed that about 62% of Europeans prefer paper packaging to plastic because of the awareness about carbon emissions and plastic pollution. This data proves the trend among producers. Summarizing, the European packaging industry is driven by the following trends: customization, environment, innovation, and transparency.
In Russia the industrial landscape is built by such significant players as Greiner Packaging (German), Tetra Pak (Switzerland), Weener Plastics (Netherlands), and Arkhbum Tissue Group (Austria). Those companies have a global manufacturing presence and produce packaging for food, pharmaceutical, and personal care markets. There are also some significant Russian producers, such as Gotek Group and PROMIS JSC. Nevertheless, the industrial landscape in Russia is strongly shaped by western producers, which mostly come to serve their global clients.
Taking a look at the packaging value chain in Russia, it can be seen that not only production of packaging, but also components, technologies and even the logistics itself is provided by Western companies. For example, the volume of global export of equipment for packaging and wrapping (including equipment for wrapping goods with heat shrink packaging material) in 2019 was estimated at USD 9.4 billion (according to the reports of 109 countries). In the same year, Russia imported packaging equipment for USD 350 million, placing it third after the USA with USD 1.17 billion and China with USD 654 million. Export of the same equipment from Europe to Russia demonstrates stable data from 2008 to 2019, with an average of USD 328.25 million. The lowest amount was noted in 2015 with USD 196.858 million and the biggest in 2008 with USD 457.634 million. Export from Russia for this type of goods was estimated USD 26.6 million. This data demonstrates that the demand for technologies is satisfied by import, rather than implementing and developing local market.
Besides export, European packaging companies localize their productions in Russia. This is the most important form of interaction between European and Russian packaging markets, because it brings technologies, professionals, and experience to Russia. Most significant companies such as Tetra Pak and Greiner Packaging have been producing and selling their goods in Russia fir more than 15 years. Moreover, the nationalization policy launched by the Russian government motivates European companies to localize their production. However, those companies are mostly integrated into the value chain with less participation from local producers of food, pharmaceuticals, or components. The main reason for this is that the localized foreign producers in Russia continue to purchase components from their global partners. In some cases it means that companies purchase so called "Made in Russia" packaging from other localized western companies in Russia, though in most cases they import necessary components and packaging from abroad. This way "produced in Russia" goods get wrapped into imported packagingand go directly to the shelves of Russian stores. For example, German milk and dairy producer EkoNiva, which has four production plants in Russia, purchases its packaging from Swedish Tetra Pak. This is a good example how most of innovations stay among foreign companies, even those being sold to the Russian customers. The reason why European companies continue interact with their global partners rather than buy components from local producers is that the Russian packaging industry simply cannot serve European companies because of the lack in the quality and technological development. This interaction develops the market in market dynamic.
Russian recycling challenge
The most significant obstacle for the Russian packaging market to become competitive is the issue with packaging recycling. Compared to the European Union, where 42% of plastic was recycled in 2018 (with the highest rate of 74% in Lithuania and the lowest of 27% in Estonia, France, and Finland), in Russia only 10% was recycled. Practically, it means that new packaging technologies cannot be fully integrated or brings value because they have no local use. New packaging requires awareness of its value such as environmental impact, smart consumption, and added value, from the customers. Nowadays, the demand for packaging in Russia has a basic understanding which is focused on price and resource availability. It is of no use bringing products in smart, expensive packaging which will end up at the same garbage dump as its cheap plastic non-recyclable substitute.
Nevertheless, the impact of European companies on the Russian market is very important. While fulfilling its supply-demand balance for less innovative products, they do bring changes to local industry. For instance, in 2020 Tetra Pak and Valio launched the first milk product in eco packaging in Russia. It is important for Russia to continue promote the investment climate in order to make localization of production more sustainable. It is also important to develop integration of local companies into the Western value chain.
Summarizing, both markets, European and Russian, profit from the mutual collaboration providing each other new possibilities, customers, and a brighter future for the packaging industry.