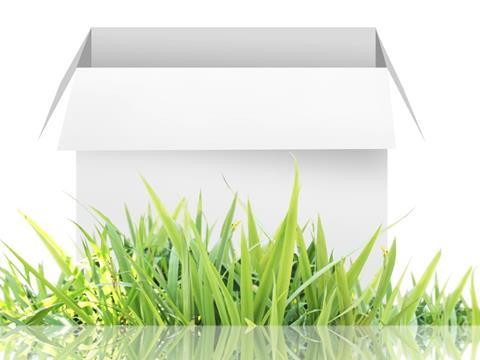 Amid a recent flurry of headlines around plastic packaging waste, Antalis has welcomed the transition towards sustainable, compostable packaging – while stating that there is a long journey ahead before it offers a viable alternative suitable for mainstream adoption.
Amid widespread public concern at the revelations over the past year that 86% of collected plastic is not recycled and the Blue Planet claim that 8 million tonnes of the stuff ends up in our oceans, businesses are coming under mounting pressure to optimise their green packaging credentials and be smarter with the packaging they are using to help minimise waste.
In response, the market has seen the compostable packaging concept gain rapid traction with 11 leading brands, retailers, and packaging companies, including Unilever, Coca Cola and M&S, working towards 100% reusable, recyclable or compostable packaging by 2025 or earlier.3 According to Antalis, however, the transition towards truly sustainable compostable packaging is one which cannot happen overnight and will be a long, complex process.
John Garner, head of business development at Antalis Packaging comments: "It is fantastic to see so many major brands take the mantel and make significant commitments towards optimising the sustainability of their packaging, particularly when it comes to embracing compostable options. However, it is important to note that the change required to bring this innovative solution into the mainstream is an inherently complex one.
"For a start, there is a job to do in changing perceptions that all plastics are bad. Packaging made from organic matter such as seaweed and sugar cane, for example, actually produces polymers so it is, technically, classed as plastic despite the fact that it is completely natural and will break down naturally. Also, it's not just about the material but how we use it – after all, one of the biggest issues we face today is the vast amount of unnecessary, excess packaging used which – if tackled – could make a huge difference to the amount going to landfill.
"At the same time, it's important to note that some compostable packaging may not necessarily compost in a domestic setting, as most industrial processes used to make it include heat and pressure, thereby making it difficult to breakdown naturally. As such, it could just be put into normal waste for landfill.
"Also, there is a major job to be done in rendering such solutions economically viable. It is all well and good using packaging from 100% organic matter but if it costs twice as much as standard packaging, a cost increase which is going to be attached to the consumer, it is unlikely that they are going to buy it."
As a business committed to pioneering sustainable packaging innovation, Antalis Packaging continues to invest significant resource and cost in driving the organic packaging movement forward. Currently, the business is working with a major supermarket under the remit of providing an organic solution for its ready-to-eat-fruit and is working on creating a paper foam alternative constructed from fungi.
Looking further to the future, the business is also investigating grass land as an alternative raw material to wood, in a bid to ensure a future resource and negate carbon emissions.
John adds: "It's an incredibly exciting time for the packaging industry as we continue to innovate and evolve in line with the dual challenge of rising e-commerce and environmental concerns.
"Clearly though, while the choice for fully compostable packaging is an obvious one, the plan of delivery is inherently complex which requires further innovation, greater commercial buy-in from all industries and a change in mind-set. Yes it's a long road ahead but by working together we can look to realise a brighter, more sustainable industry for all."
More info: