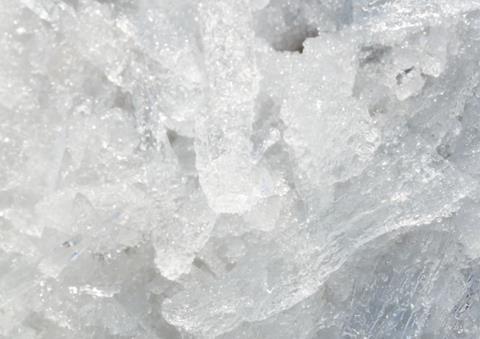 The frozen food segment covers a wide range of products – ranging from fruit, vegetables and potato products to fish, seafood and meat – and is growing in most regions of the world. Just like in other food segments, debates surrounding plastic packaging and sustainability are driving innovation in the frozen food industry. Packaging material suppliers, brand owners and equipment providers are working together to reduce, reuse, recycle and even replace plastic packaging.
A new whitepaper published by Syntegon shares industry insights into the ongoing efforts to make frozen food packaging and vertical bagging equipment more sustainable. It gives an overview of the food markets, of different kinds of monomaterial films and show-cases how brand owners can boost the sustainability of their packaging solutions even further – without having to compro-mise on OEE and bag quality. A handy checklist summarizes the key sustainability considerations for frozen food.
Market perspectives
During the ongoing COVID-19 pandemic, consumers are opting for frozen products, which is fueling the frozen retail market1. Combi-ned with continuous growth in the food service industry, the frozen food market is expected to flourish. Annual growth rates of just over five percent are forecast by 2025. Products packed in bags and pouches are predicted to account for more than a third of sales.
Frozen products require less packaging functionalities
The freezing process effectively and efficiently preserves the products. For this reason, the barrier demands on frozen food packaging are less complex. While fresh products require multi-layer packaging that offers a wide range of functionalities, a limited oxygen and water barrier suffices in frozen food packaging. This is why polyolefin monomaterial packaging films are already widely used to bag frozen products. Most commonly, frozen food products are packaged in pillow bags made from LDPE.
Key factors for sustainable frozen food packaging
Brand owners can increase the sustainability of their frozen food products by reducing the amount of packaging and increasing the recyclability of their packaging. This whitepaper sets out a number of options, including choosing a thinner packaging material (downgauging), such as BOPE, selecting a future-proof pack style based on recyclability and point-of-sale requirements, or adjusting packaging machinery and sealing technologies to thinner films.
Creating value through reliable partnership
Brand owners can increase the sustainability of their products without having to sacrifice speed and bag quality by choosing the right packaging material and equipment. Having a reliable partner makes a huge difference: In most cases, equipment suppliers not only provide the required technology, but work closely with packaging material suppliers to promote sustainable solutions. This significantly shortens the time it takes to get a new, sustainable packaging concept to market. What is more, the equipment provider of your choice should also provide valuable additional services, from retrofitting, maintenance and packaging material testing to specialized training.
To download Syntegon's whitepaper, visit https://www.solutions4value.com/en/BP_Frozen_Food_Whitepaper.