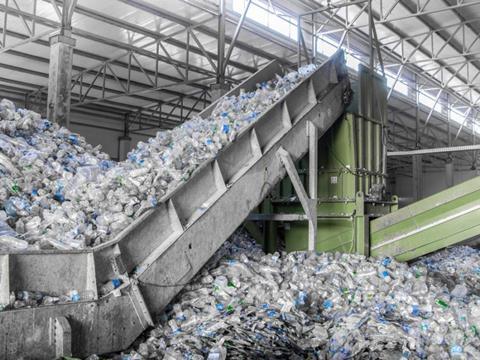 The British consumer association Which? investigated how much packaging is recycled at different supermarkets across the country, and found that between 71% and 81% of the total packaging (by weight) was widely recyclable at kerbside – with Morrisons the best on this measure and Lidl the worst.
Which? says that they found key differences in some of the packaging used, citing the example of seedless grapes: While most of the seedless white grapes came in widely recyclable tubs with a non-recyclable film lid, those from Ocado, Waitrose and M&S came in a recyclable tub covered with an all-over non-recyclable plastic wrapper.
With apples, Ocado packaged its apples in bubble wrap (which is recyclable at collection points, but not at kerbside) while M&S and Waitrose packaged their apples in a type of plastic film which is also recyclable at collection points – although they both wrongly labelled it as non-recyclable. The other seven supermarkets wrapped their apples in non-recyclable plastic film, with Lidl and Tesco also including a widely-recyclable card tray for their apples as well.
In the case of beef mince, Aldi, Iceland and Lidl all packaged their beef mince in black plastic which is not usually recyclable. Waitrose packaged its beef mince in a non-recyclable plastic wrapper. The other six supermarkets all used widely-recyclable clear plastic trays with non-recyclable plastic film lids.
Which? points out that some groceries from all supermarkets had non-recyclable packaging whichever supermarket they came from. All the packaged easy peelers Which? looked at came in orange nets with plastic labels which are not just unrecyclable – they can also cause huge issues if they wrongly end up in a recycling sorting plant by risking getting caught in the machinery and causing a breakdown.
The report furthermore unveiled major inconsistencies in the labelling of recycling information with different systems of labelling being used, and some being incorrectly labelled at all, prompting Which? to call on government and manufacturers to simplify and clarify current recycling labels, and make recycling labelling compulsory on all plastic packaging, to give consumers clear information on what can be recycled and how.