Flexibility: The business imperative of modern manufacturing
Changing consumer demands, trends and needs have driven manufacturers to create a wider variety of products. It is this agile environment that as proven the need for digital transformation, in order that manufacturers can leverage the smart technologies that will increase flexibility, add traceability, minimize changeover times, and speed time to market. In this webinar, we will explain how OEMs and end users can develop and deploy smarter and more flexible manufacturing in order to optimize processes towards meeting ever-changing demands.
Market trends and flexible manufacturing benefits
How new technologies can make a difference
Practical use cases on packaging
Meet Your Speakers and Host

Joël Clerc
Sales Manager CPG Strategic Accounts EMEA
Joël Clerc has over 20 years of experience in automated test equipment and industrial automation. Over the last 6 years at Rockwell Automation, Joël has mainly focused on the Consumer-Packaged Goods Industry and has promoted the Connected Enterprise to major CPG companies. Joël is passionate about customer experience and ensuring that customers are served in the best possible manner.

Jerry van den Berg
EMEA Business Development Manager
Jerry van den Berg started his career over 30 years ago where during the first years he held several engineering positions mainly in Motion Control. After these years he developed himself more in European sales-oriented management positions of which the last 17 years at Rockwell Automation. During the last 5 years he has focused on Business Development of a new and fast upcoming product group, Independent Cart Technology, revolutionizing material transport within and in between machines.

Roger Gaemperle
Industry Strategy & Marketing Manager – Consumer EMEA
Roger Gaemperle has an engineering background and 20 years of experience in the Industrial Automation and Power Industries. He has spent his whole career with international corporations working with customers across the globe. In the past 5 years he has been helping customers on their digital transformation journey by developing digital factory maturity assessment process. Currently, Roger is Industry Strategy & Marketing Manager – Consumer EMEA where he coordinates strategy and execution plans in Consumer-Packaged Goods industry.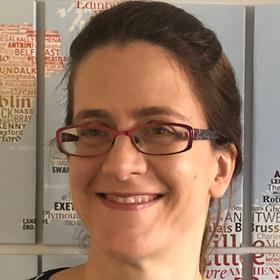 Elisabeth Skoda
(Host) Editor - Packaging Europe
Coming from a background of translation and online news editing, Elisabeth has been with Packaging Europe since 2006, and in this time has developed a broad understanding of the packaging industry and an appreciation of the numerous innovations and developments that have come up over the years. As editor of Packaging Europe's new magazine Touchpoints, she has a keen interest in packaging functionality and the consumer experience.
About the Company
Rockwell Automation, Inc. (NYSE: ROK), is a global leader in industrial automation and digital transformation. We connect the imaginations of people with the potential of technology to expand what is humanly possible, making the world more productive and more sustainable. Headquartered in Milwaukee, Wisconsin, Rockwell Automation employs approximately 24,500 problem solvers dedicated to our customers in more than 100 countries.