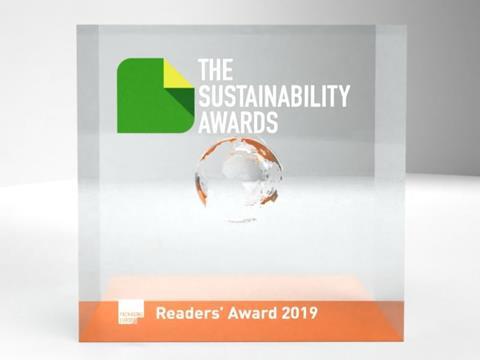 Replenish aims to tackle the problem of disposable packaging and reduce the amount of waste generated by disposable bottles with its concentrated refill system and customisable bottles.
The company makes use of the fact that many of the products bought are 90% water, with only a small amount of active ingredients.
Replenish products, available for hand wash and cleaning products, feature a refill pod at the bottom of a reusable bottle. Consumers can buy new pods keep reusing the bottle. Each pod with concentrate makes six bottles of cleaner or handwash.
To vote for your favourite Readers' Award nomination, simply click through to the poll here.