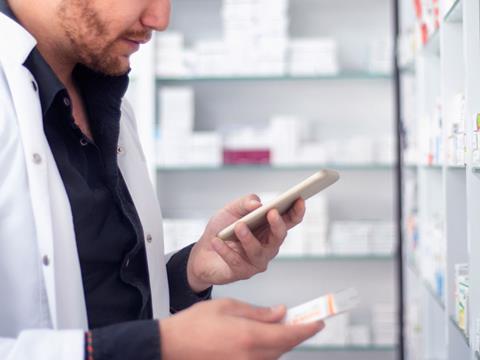 But how? Printing is a dynamic process. There are environmental factors such as line speed, humidity, and substrate that create micro-variations in the printed mark. This unseen noise can be used to derive a unique digital identifier, or e-Fingerprint®​, for each individual product. While you may have one million of the same UPC barcode printed on as many products, e-Fingerprinting allows you to individually identify each one uniquely.
This solution taps into the power and ubiquity of smartphones. Users can quickly and easily scan these barcodes anywhere in the supply chain using a mobile app. The non-additive nature of the technology represents a substantial cost saving on capital purchase, artwork redesign, and change management compared to additive digital solutions like RFID. Finally, using an element of the package itself means that this anti-counterfeiting solution will not delay product rollout and help accelerate safe delivery globally.
Ensure that every product is authentic, safe, and digitally connected to protect the people who need them. Global brands rely on Systech to secure their supply chains. You can too!
This content was sponsored by Systech.