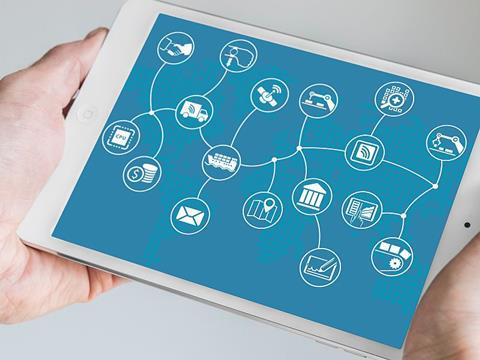 Jürgen Kerner, head of operations, Corporate IT at Mayr-Melnhof Karton AG, highlights that large efficiency gains can be made at the macro level and explains how the company achieved this by using Elasticsearch, a distributed, JSON-based search and analytics engine designed for horizontal scalability, reliability, and easy management.
"Cardboard manufacture is a complex, organic process," Mr Kerner remarks. "Efficiency is about maintaining quality, especially fibre length, with the minimum input of chemicals and minimum wastage. Minimising resource usage and the embedded carbon in key chemical constituents, cutting down production times and reducing wastage: this is where the real energy savings, cost savings and efficiencies can be found."
In the past, much of the relevant data was locked into individual control systems. Mayr-Melnhof Karton had detailed operational data on each part of the production process with no way to stitch it together.
"We took an IT search system that is often used to optimise efficiency and manage data centres, and we applied this to our operational data," Mr Kerner continues. "Elasticsearch is an open source technology which is built to handle large volumes data in different formats. It allows the user search across this disparate data and look for trends, patterns and potential efficiency gains. Of course, ERP systems allow you combine control system data into a predefined module and give you some overview. But Elasticsearch allowed us to really explore our process data, look for new trends and relationships and visualise this in straightforward dashboards which can be given to everyone from the shop floor to the boardroom."
The introduction of this new tool brought several benefits to Mayr-Melnhof Karton, as Mr Kerner points out: "Detection of manufacturing inefficiencies was reduced from days to seconds," he says. "We received self-service data intelligence for non-technical users, offering machine operators new insights into cardboard product KPIs such as chemical and moisture. We also were able to optimize our usage of raw materials, and lowered consumption of high-cost materials during production by 20 per cent with the same output. We were able to keep our costs low thanks to an efficient use of materials and improved production speed."