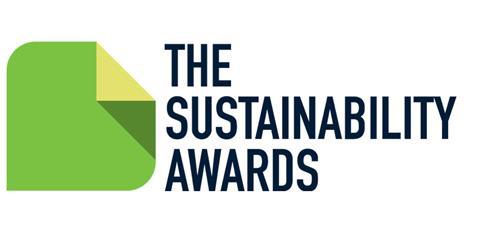 Sustainable Packaging Summit
In another expansion, The Sustainability Awards 2020 winners will be revealed at a special awards dinner at the Sustainable Packaging Summit, which takes place in Lisbon on 15-16 October. A 'summit' rather than a 'conference', the event will break familiar paradigms with a sharp focus on practical discussion that moves stakeholders forward on key sustainability dilemmas. Key pillars of the summit will consist in defining sustainability objectives (in relation to packaging waste and the climate crisis); how to overcome challenges as a value chain; and spotlighting new ideas and technologies - among them the finalists of the Sustainability Awards.
The programme will be highly interactive, featuring workshops, panels and one-to-one discussions with disrupters, global brand owners, retailers, producers, recyclers, European Commission regulators and NGOs. Confirmed speakers include Kim Houchens (Amazon), Tom Szaky (TerraCycle), Gian De Belder (P&G), David Katz (Plastic Bank), Louis Lindenberg (Unilever), Archana Jagannathan (PepsiCo), James Bull (Tesco) and Hans Van Bochove (Coca-Cola). Partners of the summit include the organizations CEFLEX, NVC, Petcore, PCEP and the Sustainable Packaging Coalition.
"The most serious, rigorous and prestigious global competition for sustainability in packaging"
As ever, the Sustainability Awards is free to enter, and treats the smallest start-ups just the same as the largest multi-nationals. It will be judged as usual by an independent, expert and international jury, whose combined knowledge and perspectives ensure truly authoritative and holistic results. Drawn from brand owners and retailers (including Amazon, Nestlé, PepsiCo, P&G and Unilever), sustainability organisations, waste management, academia and industry experts, this year's jury has greater depth and breadth of expertise than ever before. It also has increased in number in order to deal with the ever growing volume of submissions.
Thanks to quality of the judging, transparency of the process and international engagement on the part of the whole value chain, the Sustainability Awards has become the most serious and impactful initiative of its type. Claiming the famous glass trophy is the pinnacle of many careers in packaging innovation - but this year there's an additional prize: Packaging Europe has announced it will produce videos profiling each of the winners.
About the Sustainability Awards
Entering its sixth edition, the Sustainability Awards challenges the FMCG / packaging value chain to take a rigorous, honest and joined-up approach to packaging waste, the climate crisis and all environmental metrics. It sets the agenda on best practice, turns the spotlight on the most important areas of R&D, and helps separate greenwash from the innovations, initiatives and strategies that make a genuine difference.
In brief:
Submissions: submit online via the competition portal before the end of 6th April 2020. No charge to enter.
Finalists will be announced on 14th June 2020. Winners will be announced at the Sustainable Packaging Summit (Pestana Palace, Lisbon) on 15-16 October 2020.
Visit theSustainabilityAwards.com for full details, rules and submissions