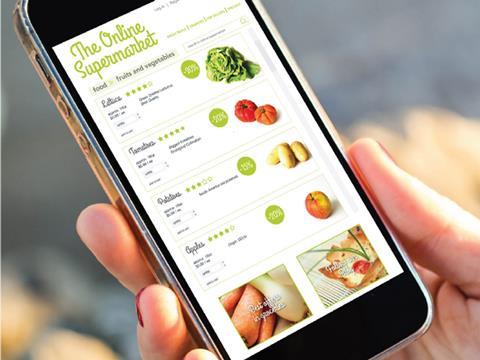 The use of IoT for container tracking
Attrition is a significant problem in the grocery e-commerce sector, with some supermarkets losing up to 1,500 crates per day, impacting on an operation's profitability. The application of Internet of Things-based tracking systems to e-commerce crates reduces losses and improves operational efficiency.
IoT technologies, based on smaller, cheaper, and ever-more reliable sensors, allow for the tracing of all delivered crates, particularly the ones left on premises by the driver, enabling collection at a later point in time. Additionally, these sensors can be used to monitor food conditions, ensuring that perishable goods remain within specified temperature/humidity parameters while in transit, consequently, they reach customers in optimum condition.
Crate innovation going forward
So, what new technologies and trends might emerge as the grocery e-commerce market continues to expand across Europe?
The design of customer-facing crates will be a key factor. By definition, online shopping takes the user away from the in-store experience and associated exposure to the supplier's brand. For a company looking to ensure its brand values remain front and centre with its online customers, the appearance, finish, and quality of reusable containers are key. Customised crates will have a bigger role to play when it comes to the overall e-commerce experience and how the customer perceives the retailer.
Future crate designs will need to consider the use of automated warehousing. These facilities use intelligent robots for picking and placing at the order fulfilment stage. Here, reusable crates that are strong enough to protect what is inside and can communicate with warehouse systems will become essential to efficient operation.
At Polymer Logistics, we have worked with many of the leading supermarkets across Europe to design and manufacture bespoke reusable shopping crates that meet both strict performance requirements and detailed branding specifications. Success in this sector is helped by the fact that we offer a full service that includes in-house R&D and manufacturing capabilities. To learn how to improve your online grocery operations, download: Online shopping made simple.
This content was sponsored by Polymer Logistics.