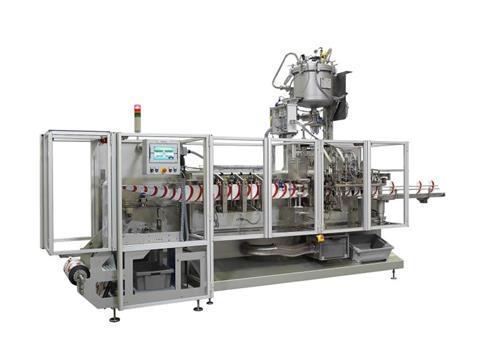 Pouches are the fastest growing packaging type, and an exponential increase of their use is estimated both in established markets - such as beverage products for the USA - and in new industries and regions. This poses new challenges to sustainability, especially for the wrapping material, which will have to be more and more evolved and low impact. This isn't just a passing trend: by December 31, 2030 all plastic packaging will have to be made out of recyclable or compostable material. At the same time, the separate collection and the recycling of plastic waste will have to reach levels on par with other packaging material.
A research laboratory for clients (and the environment)
For this reason, Volkpak has developed an industry-first laboratory, the pouch LAB, a place where engineers can study the evolution and the behaviour of different types of wrapping material, while also gathering precious data, thanks to ongoing cycles of tests, carried out on the basis of a rigorously scientific approach. Pouch Lab can, for instance, help clients in choosing and using materials such as polyethylene and polypropylene, allowing them to carry out field testing with different types of products within a protected environment. At the same time, Pouch Lab can help develop solutions that increase the efficiency and structural integrity of the pouch by adopting specific components based on the type and the shape of the packaging, making the locking systems increasingly more practical and resistant.
SC+, a continuous movement horizontal form fill seal unit, has solidified its market position in the last year. Developed by Volpak's engineering team with the help of Coesia's R&D department, SC+ is a leader in performance and flexibility, and is suited to several industries: from dairy to confectionery, from pet food to chemicals, especially for the high end needs of the market. At the same time, the company has strengthened its portfolio of solutions and has expanded the platform of the machines installed around the world. The Enflex range has been extremely well received: this brand focuses on low speeds and is aimed at customers with a lower volume production, but that still require features such as reliability and durability.