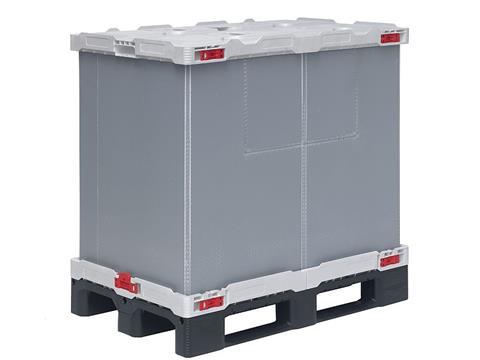 At FachPack 2018 in hall 7, stand no. 7-216, Smart-Flow Europe SA and Gamma-Wopla SA presented their product range for packaging, storage, internal logistics, warehousing and transport of spare parts, components or sensitive goods.
The companies develop and produce standard as well as individual custom made product solutions for different types of industrial logistics and for the retail and distribution sector.
At Fachpack, the companies showcased their new performative system of foldable boxes. This is a series of containers mainly used in the retail sector and in agriculture industry, i. e. for harvesting and transport of vegetables and fruits. They match to standard measurements and are complementary to other packaging and transport products like pallets or dollies. These folding boxes have innovative clips that allow a quick and easy folding and unfolding.
Smart-Flow also presented its foldable plastic Smart-Sleevepack SF800TB2 for packaging and transport of heavy loads with an innovative Smart-Lock-System, a sustainable load carrier for large loadings, foldable, stackable, very sturdy and ergonomic.