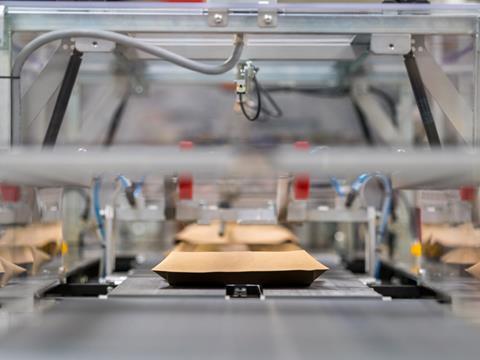 Sitma Machinery, a company specializing in the design and construction of automated machines and systems for in-line packaging production and distribution, has recently started a collaboration with VMS, an automated internal supply chain flow and logistics systems expert.
The partnership was created with the aim of seizing all the opportunities related to the need for packaging in the logistics field stemming from e-commerce growth.
The e-logistics sector in the Netherlands is registering one of the highest growth rates in Europe, thanks to the exponential increase in the e-commerce market, which is now worth more than 25 billion euros, according to Statista.
The same report also claims that the number of online shops and mail order companies increased from an estimated 5,195 in 2007 to 49,415 in 2020.
According to Sitma, Dutch online retailers are not the only ones enjoying increased sales; their international peers are reportedly having a similar experience, causing a surge in growth of shipment volumes from various European Union countries, especially Germany and Denmark, and countries outside the EU, such as China, the UK, USA, and Canada.
By leveraging complementary needs, Sitma hopes to strengthen its presence in this important market, while VMS is looking to complete its offer of supply chain solutions for intralogistics.
"Sitma solutions are perfectly placed in the context of technological integration in the intralogistics field, which we have built over the last 10 years at VMS, through the offer of complete solutions for packaging operations, production processes, and internal logistics ranging from robotics to sorting and palletising to AGVs," says Niels van der Sloot, owner and founder of VMS.
"The know-how and competence of VMS's technical team allows the company to provide support and maintenance on complex high-speed machines in high demanding markets," adds Gianluca Rossi, director of sales & marketing at Sitma.