How can lightweight, flexible packaging with low CO2 emissions be made from recyclable materials? This question is one of the hottest topics in the packaging industry today.
Libby Munford discusses with Siemens how digitalization can be leveraged to deliver innovation that facilitates the development of sustainable packaging, illustrated through a collaborative project with Bossar Packaging S.A, a leading horizontal form fill and seal packaging machine designer and manufacturer.
Maximising resources
Bringing products to the market faster while maintaining the same level of quality is a key paradigm for progress in the packaging industry. Siemens posits that the requirement to achieve these advancements is integrated engineering workflows as well as short changeover and start-up times.
Joffrey Schubert, marketing manager, production machines, Siemens shares that creating opportunities for process optimization and know-how retention results in reduced commissioning time and significantly shortened time to market. And virtual commissioning enables comprehensive tests of automation applications and provides a realistic training environment for operator even before the real start-up.
Overall digitalization is reducing energy and material during the highly efficient engineering process and modular highly flexible machines can react quickly to market requirements in terms of new environment friendly packaging materials and processes. This equals more efficiency throughout the entire lifecycle of manufacturing and process plants.
With a new machine concept using the latest automation and drive technology from Siemens, Barcelona-based Bossar, alongside Siemens and Scholle IPN, has cracked the code to processing monomaterial film structures with recyclable components for pouches. Demand for monomaterials in packaging has been growing as the industry moves from a linear to a circular economy. The new design offers optimum performance and efficiency as well as increased flexibility.
Sustainability goals
There are a range of sustainability metrics to consider when developing new solutions, including carbon footprint and recyclability. In order to contribute to its customers' sustainability goals, Siemens has implemented a system of interconnected processes and tools to ensure full transparency and awareness for its spend, within its supplier base and for its supply chain risks and opportunities.
Joffrey Schubert elaborates, "Risk awareness within Siemens Supply Chain Management follows three steps: definition of sustainability risks and categories, identification of the relevant suppliers, development and implementation of necessary procurement processes to cover these risks for example by conducting on-site audits. This creates transparency and awareness."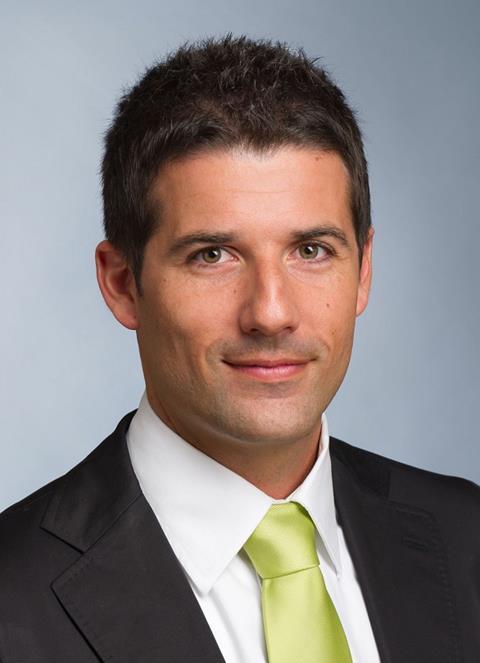 Integrated automation
In the development of this new machine design, Bossar drew upon an existing machine design that was able to provide the flexibility and performance required for the new process. The new design is based on the company's line of fully servo-controlled horizontal form/fill/seal (HFFS) machines. The company's BMS line features a Bossar-patented transmission system for motion control. This eliminates mechanical parts in the motion system, resulting in a low maintenance, energy efficient machine that is capable of quick format changeovers with reduced film waste.
The BMS machines were developed using an integrated automation and drive solution featuring Siemens systems and products. By partnering with Siemens, Bossar was able to design a complete solution for the machine that addresses all aspects of motion control, machine safety, and communication. Standardizing on one integrated architecture helped Bossar streamline the design, reducing engineering expenses and allowing the company to focus on the mechanical and technological challenges in the machine design.
The motion control is performed by the Simotion D motion control system. The system not only enables the easy integration and precise control of the rotative and linear axes but also saves space in the cabinet, thanks to the drive-based design, which helps Bossar maintain a small machine footprint. For the drive systems, Bossar uses Sinamics S120 converters and 1FK7 servomotors to provide both the required high performance and positioning precision. In machines that require a very compact setup, Bossar relies on the Sinamics S120M modular drive system to reduce installation expenses and save additional space in the electrical cabinet.
This advanced motion control solution controls all processes and axes of the machine independently of each other, so that parameters such as speed, sealing time, temperature, and pressure can be controlled precisely and, if necessary, corrected immediately. As a result, the pouches have an excellent sealing quality that rivals that of premade pouches. Moreover, the productivity of the servo-controlled machine is up to 10% higher than that of a mechanical HFFS machine. To ensure that the entire process can keep up with the high system performance, Bossar uses the latest Simatic ET 200SP distributed controller with a failsafe 1510 CPU to control the safety and dosing systems. To monitor and control the processes, operators use a Simatic HMI Comfort Panel with an intuitive touchscreen.
Streamlined engineering
Having an established technology base helped Bossar develop the new machine design more quickly because the team was familiar with the technology. Bossar was also able to engineer motion control, safety, and general automation using an integrated set of tools, further reducing the time to market for the new machine. For example, Bossar used the Simotion Easy Basics library, which includes a collection of functions and program blocks for the Simotion system for tasks such as error handling, communication diagnostics, cam disc processing, and print mark correction.
Using this library saved Bossar valuable time during the implementation of the drive functions while reducing risks and errors. The design quality also extends to the operator interface, where Bossar used the HMI Template Suite from Siemens to create a modern and intuitive HMI design. As operator efficiency is another crucial aspect in packaging processes, this interface will support efficient and safe operation of the new machine, further improving productivity and machine performance.
All these factors contributed to a streamlined development process, ensuring that the new machine would be developed in time for the interpack 2020 trade show, where it will be presented to the industry. From there, the latest addition to Bossar's line of fully servo-controlled machines will be put to the test in the many industries that the company serves, from pharmaceuticals to foods to detergents and chemicals.
The target: packaging for a sustainable industry
Because all plastic packaging within the EU will need to be recyclable or reusable by 2030, this new machine may provide an answer. With its new packaging solution, Bossar provides a resolution to the monomaterials challenge and helps increase the use of recyclable materials for flexible packaging.
The company also aims to reduce its products' carbon footprint wherever possible, and this includes the energy consumption of the machines. Consequently, Bossar uses Simatic ET 200SP AI Energy Meters to monitor energy consumption and uses the line infeed features of the Sinamics drives to recover energy from the drive system in order to reduce the energy consumption of the machines.
Bossar's commitment to delivering packaging solutions that are as eco-friendly as possible also extends to focusing on reducing material usage and weight in components such as spouts, caps, connectors, and plugs, and on reducing packaging material consumption to offer the most efficient product-to-pack ratio.
Together with the new solution for recyclable polyolefin-based plastic packaging, these features are designed to help manufacturers all over the world make their packaging more ecofriendly while protecting and preserving their products – delivering a better package for the consumer and the environment.