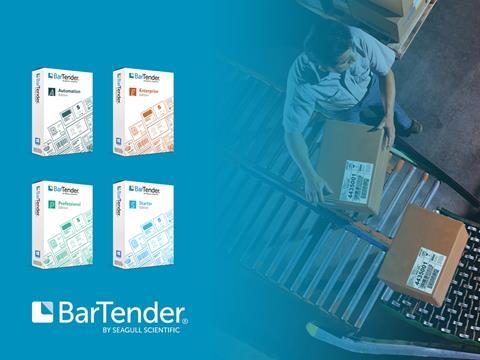 "BarTender 2021 includes a comprehensive set of new features we've designed specifically to help organizations meet the challenges of today's rapidly shifting business climate on a global scale," said Harold Boe, President and CEO of Seagull Scientific.
"Secure, centralized control of remote label printing from any internet-connected device and comprehensive, intuitive workflow management enable companies to thrive in the new normal — and beyond."
AIDC industry leaders have taken note.
David Krebs, EVP of Enterprise Mobility and AIDC at the consulting firm VDC Research Group said, "Our research confirms that demands for accurate and secure label printing is only growing and represents a business-critical function for many organizations.
"From pharmaceutical products to food and beverage and from cosmetics to automotive components the need to accurately identify items and their provenance is only intensifying across today's increasingly complex supply and value chains.
"Seagull Scientific recognizes these challenges and with BarTender 2021 have developed a solution that provides centralized management of remote printing and workflow through a secure browser-based platform that enables any employees to access approved labels and send to any printer from virtually any smart, internet-connected device."
BarTender's four editions are built for any size business, from entrepreneurial to enterprise. It is available through a global network of integrators and resellers in over 150 countries.
Learn more about BarTender 2021 here.
Contact us to get your BarTender 2021 already now.
This content was sponsored by Seagull Scientific.