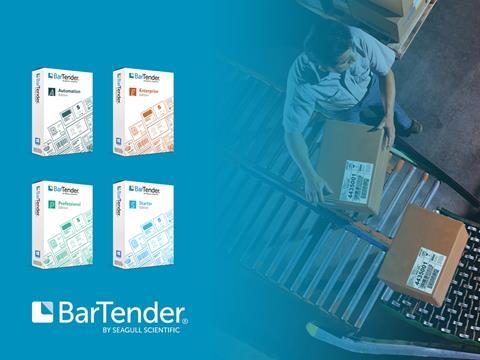 In our latest Innovation Spotlight, Seagull Scientific takes a deep dive into BarTender 2021 – the newest version of its flagship, cutting-edge software product.
Seagull Scientific, Inc. has announced the immediate availability of BarTender 2021 the latest version of the world's most trusted software for transforming business information into the labels, barcodes, RFID tags, smartcards, documents, packing slips and pallet labels that drive all companies – from microbusinesses to global enterprises.
BarTender 2021 is built to help organizations better manage their labeling lifecycle, increase label quality, integrate with existing business systems, and improve reliability. It features advanced label document management, including design and graphically based approval workflows; fast, secure, web-based printing; high-availability license redundancy options; and enhancements to automation, integration, and database capabilities.
BarTender2021 was developed using a new software preview process, pre-releasing new features to users, and gathering earlier customer feedback to provide a higher quality software at release.
BarTender 2021 features powerful new capabilities for today's complex business needs:
Fast, secure internet printing and workflow approval — remote employees, suppliers and partners can access, select, and print labels from anywhere, any time, on any device or operating system
Increased label QA and accountability with new, visual-interface Workflow Designer providing rapid, intuitive design, approval, tracking and deployment
Improved business continuity and disaster recovery — licensing backup server and redundancy to ensure continuous printing operations
Native integration with business systems, including leading ERP and WMS systems such as Oracle and SAP — new support for Excel Online, Google Sheets, JSON and QuickBooks Online
Commercial-quality label design with new support for the PANTONE Color System, data-sourced colors, and color picker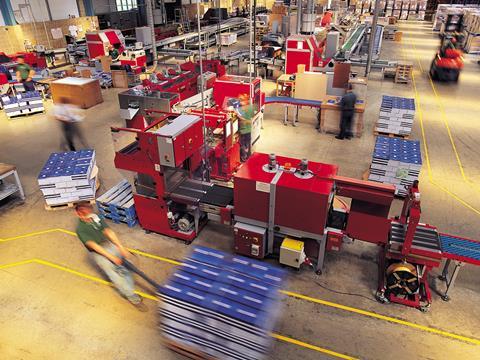 "BarTender 2021 includes a comprehensive set of new features we've designed specifically to help organizations meet the challenges of today's rapidly shifting business climate on a global scale," said Harold Boe, President and CEO of Seagull Scientific.
"Secure, centralized control of remote label printing from any internet-connected device and comprehensive, intuitive workflow management enable companies to thrive in the new normal — and beyond."
AIDC industry leaders have taken note.
David Krebs, EVP of Enterprise Mobility and AIDC at the consulting firm VDC Research Group said, "Our research confirms that demands for accurate and secure label printing is only growing and represents a business-critical function for many organizations.
"From pharmaceutical products to food and beverage and from cosmetics to automotive components the need to accurately identify items and their provenance is only intensifying across today's increasingly complex supply and value chains.
"Seagull Scientific recognizes these challenges and with BarTender 2021 have developed a solution that provides centralized management of remote printing and workflow through a secure browser-based platform that enables any employees to access approved labels and send to any printer from virtually any smart, internet-connected device."
BarTender's four editions are built for any size business, from entrepreneurial to enterprise. It is available through a global network of integrators and resellers in over 150 countries.
Learn more about BarTender 2021 here.
Contact us to get your BarTender 2021 already now.
This content was sponsored by Seagull Scientific.