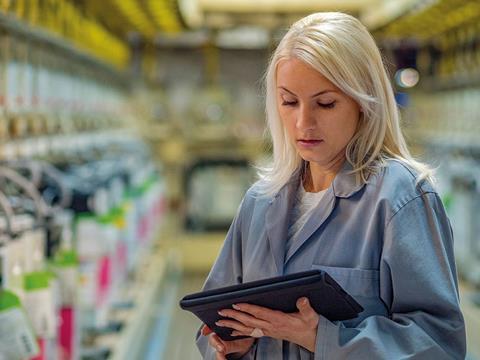 Seamless digital sign-offs
Electronic signatures make it easy for the right user to sign off on critical activities. The capability effectively controls the approval and review of regulated events through user identity verification.
Digitised and integrated quality processes
The quality inspection process is streamlined through the auto-population of production data into quality inspection forms, and is enforced through mandatory inspection checkpoints which eliminate shortcuts and workarounds.
Nulogy's Enhanced Quality solution is launching at PACK EXPO International in Chicago from October 14-17, 2018 in front of the world's biggest audience of packaging professionals.
About Nulogy
Nulogy's cloud-based Agile Customisation Platform allows consumer brands to respond with ease and speed to a volatile and complex retail and consumer environment. Designed to optimise end-to-end contract packaging operations, and enhance collaboration between consumer goods companies and their contract packaging service providers, the Nulogy solution leverages machine learning and artificial intelligence to drive continuous improvement in the digital supply chain. By eliminating friction and bottlenecks in late-stage customisation, Nulogy allows CPGs and their partners to unleash innovation in the consumer products value chain and accelerate brand growth. The platform drives out waste on a global scale, reducing costs, improving product quality and safety and ensuring a more sustainable supply chain. Nulogy is headquartered in Toronto.
This content was sponsored by Nulogy.