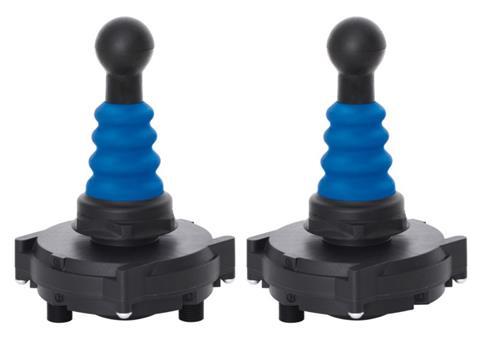 At interpack 2017, the Schmersal Group is using a virtual packaging system to help demonstrate how innovative safety technology components and systems can be combined to produce integrated solutions to the specific requirements of the packaging industry.
The digital revolution and trends such as globalisation and individualisation represent new challenges for packaging production and for filling and packaging companies. This requires whole new concepts in terms of functional machine safety. At its show stand, Schmersal is demonstrating how the company is developing and implementing safety solutions which are adapted to new automation systems.
Safety solutions for packaging industry 4.0The new safety installation systems from Schmersal fulfil the key requirements of Industry 4.0 / IIoT. They offer considerably more diagnostic information and extreme flexibility. A particular benefit is that different electronic safety switchgear systems, such as sensors and interlocks, can be mixed and connected in the relevant application. Especially with larger systems, different machine areas often need to be secured using different safety switches. The passive installation systems can also be fitted with an optional "Serial Diagnosis" (SD) interface for the transfer of non-secure data. Safety sensors and interlocks connected in series and fitted with an SD interface can transfer extensive diagnostics data via the SD gateway and a fieldbus to a controller, e.g. status data or error messages. This enables quick problem solving. Overall, the safety installation system allows simpler, more accurate and cost-effective installation of safety switchgear, especially for complex machines and systems.
The complete range: hygiene-compliant safety technologySchmersal developed the N-range specifically for hygiene-sensitive applications in the food and packaging industry and at interpack 2017, it will be showcasing the new innovations added to this extensive range of hygiene-compliant safety components. These include, for example, the new NK cross switches which have a hygiene-compliant design, making them perfect for the food-processing industry. They also have highs degree of protection: IP69K for the front plate and IP67 for the contact chamber. This means the devices are suitable for cleaning with strong jets of water or pressure washers.
Safety Services from tec.nicumAs a system and solution provider, Schmersal also supports users with services from its tec.nicum division. In the face of the different safety technology options, qualified safety engineers from tec.nicum can advise on the best way of utilising these options. This was something else Schmersal is highlighting at Interpack.
Visit Schmersal from 4 to 10 May 2017 at interpack in Dusseldorf, Germany, Hall 18, Stand D09.
More info: