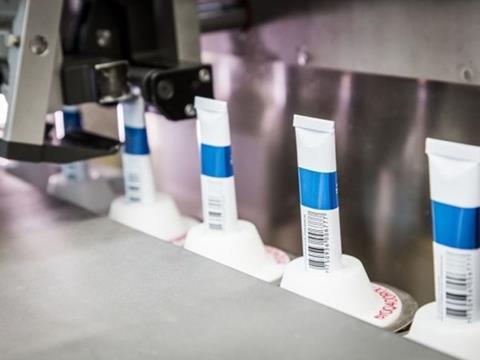 According to the American agency Allied Marketing Research, the global cosmetics market should reap 430 billion dollars between 2016 and 2022. The domineering position is in Europe, even though the fastest growth will be seen in Brazil, Argentina, South Africa, Saudi Arabia and the Pacific States of Asia, thanks to growing urbanization, to higher salaries and to e-commerce.
Allied Marketing Research carried out a survey, which showed that the retail channel generated the highest income in 2015 of cosmetic products, which is around 89% of the overall turnover of all the sales methods on the market. However, e-commerce is set to grow even faster due to the huge number of internet users and because it is cheaper to buy the products online than from shops.
Cosmetics in Europe and Italy
According to Allied Marketing Research, 33% of worldwide sales were registered in Europe in 2015, which dominated the global cosmetic market and will continue to do so over the next few years.
Another recent survey carried out by the Italian Cosmetic Study Centre using Euromonitor statistics found that cosmetic consumptions in Europe will grow by 2.7% per year until 2020, thanks to the 500 million consumers. The survey states that Europe represents just 26% of the total number of worldwide consumers, in third place after Asia and the United States. For the individual countries of Europe, first place goes to Germany with 13.4 billion Euro spent on cosmetic products (2.9% more than 2015), followed by the United Kingdom with 12.5 billion and a record growth of 20.6% in second place, beating France, in third place.
Italy follows, registering a turnover in the cosmetic sector of more than 10.5 million Euro in 2016, announced by Fabio Rossello, President of Cosmetics Italy, at the presentation of the 2017 edition of Cosmoprof Worldwide Bologna. This trend will continue in 2017 thanks to the driving power of exporting made-in-Italy cosmetic products, worth 4.3 billion Euro, growing by 12%.
The products
According to Allied Marketing Research, skin and hair care products, as well as sun creams represented almost 3/5 of global turnover of the cosmetics market in 2015. These products, which are fundamental for daily body care and hygiene, will dominate sales over the next few years too.
The results of Cosmetics Italy are similar, showing skin care products in first place, with almost 20 billion Euro and make-up, with 10.7 billion Euro, growing respectively by 3.4% and 7.2%. Personal care and hair care products come after these.
The European countries where over half of the total consumptions of cosmetic products are sold are France – a leader in alcohol-based perfumes – Germany, the top player in hair care products and the United Kingdom, which forecasts a growth of 3.7% to beat the French-German "duopoly".
Marchesini Group and cosmetic packaging
Cosmetic packaging represents an increasing part of Marchesini's turnover and continues to grow, especially since cosmeceuticals became a part of the Group's business segments.
Marchesini Group continues to focus on the cosmetic industry through "internal" and "external" lines. Today, the Group's production of machines for cosmetic packaging is growing with remarkably flexible stand-alone solutions, which are perfect for the market and commercially competitive.
It is with this in mind that a restyled version of the cartoner MAV 400 and a new version of the FA 04 has been developed. FA 04 is a bundler for cartons capable of processing up to 500 cartons a minute, 100 more than the 400 of the previous generation, and it can now therefore be integrated on the super-blister line Integra 520 V. Marchesini Group is also studying machines with greater size changeovers as this is a crucial feature for packaging cosmetic products.
As for the "external" lines, additional focus has been placed on the cosmetics industry, with a "new entry" to the Corporate organisation last January following the acquisition of Dumek, the renowned family-run company from Bologna specialising in designing and building cosmetic processing machines. This small yet incredibly efficient business boasted a turnover of 3.5 million Euro in 2016. The vacuum turbo emulsifiers and melters produced by Dumek - used to produce emulsions (creams, milks), serums, oils and balms, gels, lotions - will play their part in making the range of machines of the Marchesini Group even more complete, and will boost its presence in the cosmetics segment.
More info: