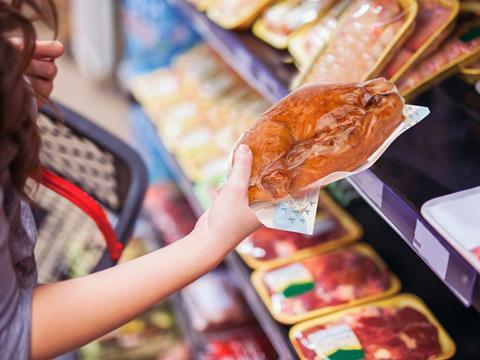 In this edition of The Spotlight, SP Group presents its PP HB ECOTOP + RST B ECO vacuum-packing solution for food products and forecasts the future of recyclable, flexible, and mono-material packaging solutions in the European market.
While sustainable packaging was previously just a trend, new EU directives have now made it obligatory. We are no longer just aiming to satisfy customer demands, but working to meet new regulations. Companies are now required to quickly find solutions that comply with the new regulations, taxes, and laws, and use new formulations that meet this sustainability goal without the quality, shelf life, or organoleptic properties of their products being affected.
However, ensuring sustainability does not mean compromising on originality; sustainable packaging can be highly customisable, as well as tough and flexible. Finding a way to combine all these characteristics is an exciting challenge for the future, which is why companies with programmes to develop new materials and solutions will play a key role in the industry in the coming years.
SP GROUP is working hard to create cutting-edge solutions for companies in the food industry, and we have some exciting new developments.
One thing that will absolutely define packaging in the future is the use of mono-materials. Mono-materials are materials made from a single polymer, which makes the post-use recycling process much simpler.
Advancements in plastic compounds mean we can now use mono-materials in flexible plastics; for example, our PE HB ECO and PP HB ECO. Both are great examples of packaging made from recyclable mono-materials. They are also very tough, with PP HB ECO in particular being suitable for heat treatment. This means the packaging possibilities are endless and they can be used in a wide variety of sectors.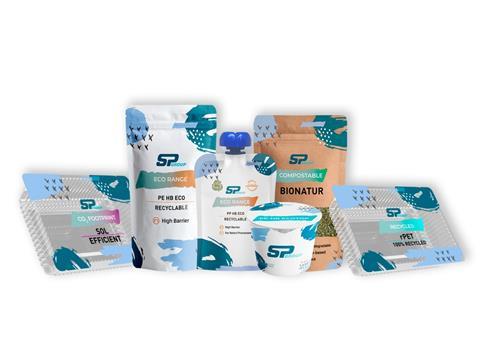 Vacuum packs are another very popular packaging solution. As they are able to preserve the properties of food for longer, they extend a product's shelf life and help reduce food waste. According to data published by the United Nations Environment Programme (UNEP), 931 million tonnes of food waste is produced each year (17% of all the food available to consumers), 569 million tonnes of which come directly from households.
SP GROUP has gone one step further and developed a vacuum-packing solution that is retortable and can be recycled in the PP stream: our top film and base web solution PP HB ECOTOP + RST B ECO. The PP HB ECOTOP top film can also be used with rigid polypropylene trays, providing a complete high-barrier, microwaveable lid and tray solution.
New regulations and consumer choices are causing a huge shift in consumer habits in the cosmetic, personal care, and household product sectors. The introduction of the plastic tax and the demand for more sustainable packaging, such as refillable rigid containers and flexible refill packs, are driving a revolution in the personal care sector, where products such as gels and shampoos have traditionally been sold in exclusively rigid formats. Nevertheless, it is not all about creating sustainable, recyclable solutions; flexible packaging has other advantages over rigid packaging – less plastic means fewer logistics costs and taxes.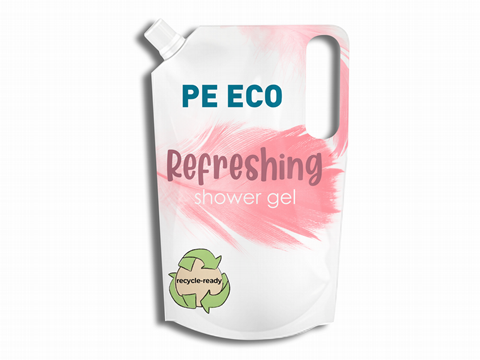 Our PE ECO is a recyclable, mono-material packaging material that is perfect for refill applications, and has the added bonus of excellent transparency. Transparency is a highly sought-after characteristic in this sector where design is hugely important for consumers.
Regardless of whether you are looking for vacuum packs, stand-up pouches, single-serve formats or refill packs, SP GROUP can adapt to a company's needs and provide assessment and guidance in the transition to fully sustainable packaging.
This content was sponsored by SP Group.