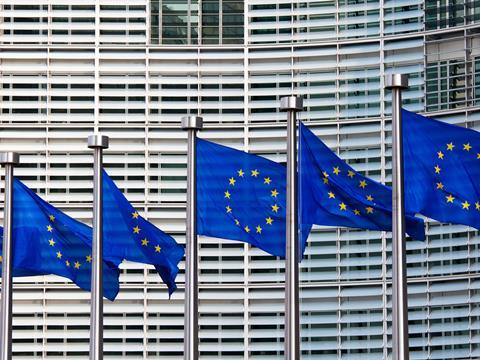 Cepi and ACE have reacted positively to proposed legislation that would enshrine the EU's commitment to net-zero greenhouse gas emissions by 2050 in law.
According to the President of the EU Commission, Ursula von der Leyen, the proposed law "offers predictability and transparency for European industry and investors. And it gives direction to our green growth strategy and guarantees that the transition will be gradual and fair."
In a press release, the EU Commission stated: "The Climate Law includes measures to keep track of progress and adjust our actions accordingly," including "regular reports by the European Environment Agency, and the latest scientific evidence on climate change and its impacts."
The Confederation of European Paper Industries (Cepi) described the legislation as a key step forward in its common efforts to respond to global warming.
Its Director-General, Jori Ringman, said: "Our industry is committed to doing its part: we have already achieved a 27% reduction of carbon emission from 2005 to date, a leading performance amongst the ETS sectors. With a supportive and stable regulatory framework, we plan to continue and improve progress, as stated in Cepi CEO initiative. We aim to be the most competitive and sustainable provider of solutions for a climate-neutral Europe in 2050."
Ringman also pointed out the need for increased access to fairly-priced energy: "An affordable supply of clean energy, in particular for gas, is an obvious prerequisite for achieving the new ambitious target set for 2030. We need the EU to plan energy transition with milestones matching today's targets."
Annick Carpentier, Director General of The Alliance for Beverage Cartons and the Environment (ACE) commented: "We fully endorse the European Commission's objective to make the EU climate neutral by 2050. Today, the EU demonstrates their leadership on climate change, and presents another opportunity to foster greater innovation, green jobs and reduce harmful emissions that negatively impact our society."
Speaking on how the EU can build on this announcement in the future, Carpentier said: "We now encourage the EU-co-legislators to go a step further and increase the ambition of this proposal by addressing the climate impact of materials and to strengthen the link between climate, the circular economy, and the bioeconomy. Several reports acknowledge that the production and use of materials account for a substantive share of greenhouse gas emissions. That's why the substitution of high carbon materials with low carbon materials, such as sustainably-sourced renewables, is key to reach climate neutrality and reduce the need for fossil-based resources. We look forward to working constructively with the EU institutions to have this more clearly reflected in the Climate Law."