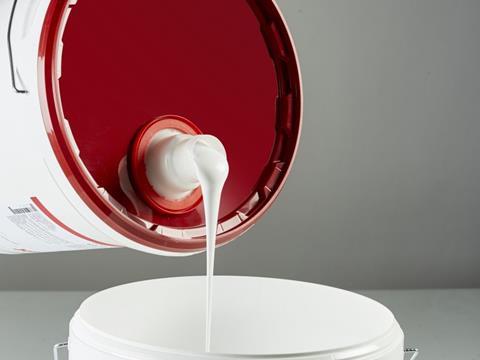 Jowat reacts to the present market requirements in the print industry with the new product series for print sheet lamination. Three further-developed dispersion adhesives with various, demand-oriented performance features open new perspectives in the food packaging sector.
High dynamics, increased competitors' and price pressure as well as the increasing orientation to food packaging dominate the finishing industry. With the new product series for print sheet lamination Jowat offers the answer to these challenges. The transparent dispersion adhesives of the Jowacoll® series are characterized by a high composite adhesion also with demanding further processing and can be processed on standard machine types with significantly improved technical properties such as peel strength values, consumption or embossing strength.
The new product family offers adhesives, which provide performance features designed for the respective process requirements. The portfolio offers dispersions for simple technical requirements as well as products with high performance.
All three new dispersion adhesives are suited for food contact according to the EU guideline 1935/2004, offering considerable added value to the user: Changing the adhesive because of an application with food contact is no longer necessary. The minimised cleaning efforts can lead to a considerable time and consequently cost advantage. In case you should change between adhesives within the product family, the process remains safe with regard to food contact. In combination with the quality level this represents a unique position in the market.
More info: