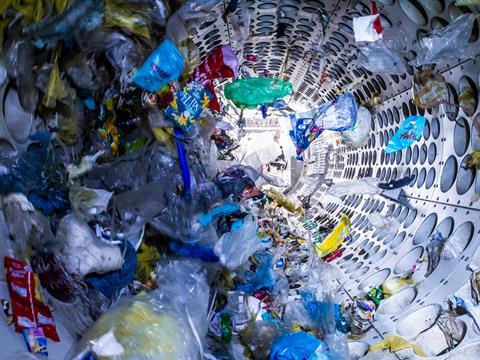 Starting in September, waste management specialist Suez.circpack will be hosting a series of recycling masterclasses aimed at the entire value chain. Read below for an introduction to these events from the company itself.
The importance of sustainable packaging and recyclability is more current than ever. Consumers, retailers and legislation expect nothing less. With that, understanding the recycling value chain has become essential for brand owners to be compliant and ready for the future.
Packaging technologists, marketeers and sustainability officers are expected to make informed decisions regarding their packaging design, to ensure that their brands can live up to their sustainability pledges and ensure that the packaging is in fact recyclable. To do this you need both theoretical and operational knowledge about recycling. This calls for additional 'schooling'.
SUEZ.circpack will host their 9th online MasterClass Recycling in September. The course provides a huge amount of essential knowledge and shares their hands-on experience of recycling.
It consists of four sessions which will cover topics such as collection systems, sorting technologies, reprocessing, legislation and deposit systems. It will explain the future landscape, such as expectations on new developments, digital watermarking, image recognition and chemical recycling.
A dedicated session on Extended Producer Responsibility will complete the broad understanding of the world of recycling. Each participating company will get an additional free dedicated Q&A hour with a SUEZ.circpack expert.
As brand owners work across borders, the course is not country specific. It mainly focuses on the European setting (and its differences), and it will certainly touch upon other regions and countries as well.
This international scope is of course very interesting for organisations marketing their products in multiple countries. To underline the international scope of the training, the participants can choose between sessions hosted in English, French or German.
For more info & registration click here
The Masterclasses will start in September: English edition on the 14th of September, German on the 22nd of September and French on the 23rd of September