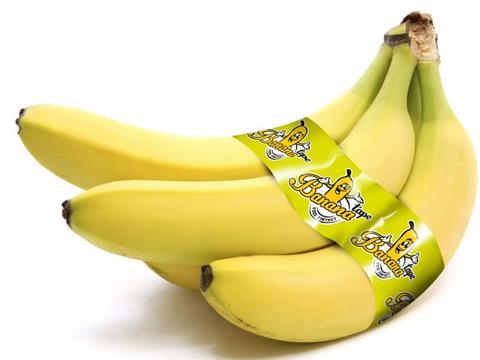 Key pillars of Irplast's investment plan are: Bobst Rotomec rotogravure printing press, two modern energy efficiency co-generators, three new cutting systems and R&D Department development. The processes of strengthening continues and hiring highly qualified human resources aims towards greater efficiency.
o support this phase of renewal, the corporate image has been reviewed: Diamond tips for new markets such as Label Tape Shrink for tins, Food contact Tape and the ENV film for envelopes.
"Driving Packaging Innovation: more than films". Irplast will be exhibiting in Düsseldorf from May 4th to May 10th (Hall 07 Stand C14) at the 2017 Interpack edition of the International Packaging Machinery Fair, to present a new stage of its development focusing not only on major expansion investments and renewing installed capacity, but also on reorganizing processes and on developing the R&D Department.
Irplast's main goal is to increase productivity to front growing international demand and to provide customers with a backup system with the new Bobst Rotomec 4003 MP (1.300mm light, 450m /min speed). The investment plan adds two cogeneration plants to reduce energy costs and three new cutting machines to reduce time to market. The renewal plan has been completed with hiring new employees: 60 qualified human resources from 2015 to today, many of them included in the R&D Department.
To support the executive change the Company image has been reviewed through logo restyling and a new website. The brand review highlights that BOPP Film Division's integration process with Label Tech and Print Tape Label Business Units has been completed. The pay off, "MORE THAN FILMS" introduces the concept of innovation from extrusion of polypropylene film to label printing and adhesive tapes in the food, beverage, detergent and over-wrapping sectors for the tobacco market.
Irplast's Labelling showcase offers in the foreground "Label Tape Shrink", MD heat shrinkable pre-glued roll fed labels, ideal for decorating and customizing tins and containers in PET, HDPE or glass. The solution represents an eco friendly alternative to using the Shrink Sleeve. The application of Label Tape Shrink on aluminium containers represents one of the most innovative and high potential opportunities.
Among the most innovative printed adhesive tapes the Company presents Irplast Food Contact Tape, a BRC-certified tape, suitable for food contact. Food Contact Tape allows not only to wrap; but above all to label fruits, vegetables, salami, etc, in some cases greatly reducing the amount of secondary packaging. The tape - which can be applied manually or with automatic tape machines - allows to group peel products and to convey the company logo with relevant product information, becoming a real communication vehicle.
The BOPP film Business Unit presents ENV, the S-BOPP window for letter envelopes. Thanks to Irplast's know-how, developed on the simultaneous Brückner LISIM line, the film features cannot be compared to any other technology in the world. Thickness reduction, excellent performance on high-speed machines and 100% guaranteed optical readout are the major plus. ENV has already been certified by Deutsche Post and by Mail Offices in UK and in USA. Irplast vertically integrated from film extrusion to printing processes, is one of the world's leading manufacturer of simultaneous bi-oriented polypropylene film and one of Europe's leading players in the production and printing of BOPP shrinkable pre-glued roll-fed labels and printed adhesive tapes.
With its headquarters in Italy, in Empoli (FI), Irplast operates on the International market even with solutions for multi-packaging and shrink sleeves. The company - which has been certified BRC in 2016 - has a consolidated experience in complex international projects and has a team of technicians specializing in on-site design, implementation and ongoing support. Irplast has over 360 employees, distributed in 3 fully automated production sites: one in Empoli (Florence), for printing labels and adhesive tapes, with a production capacity of over 350 million square meters, and two in Atessa (Chieti) with an overall production capacity of 50,000 tons of BOPP film/year. The turnover in 2016 was 94 million Euros, while the forecast for 2017 is 98 million Euros, more than half of which is generated by the BOPP Film Business Unit focused on the production of BOPP film specialty and the remaining divisions LABEL TECH (roll-fed labels and multipack solutions) and PRINT TAPE (adhesive tapes). 77% of the production is destined for the international market.
More info: