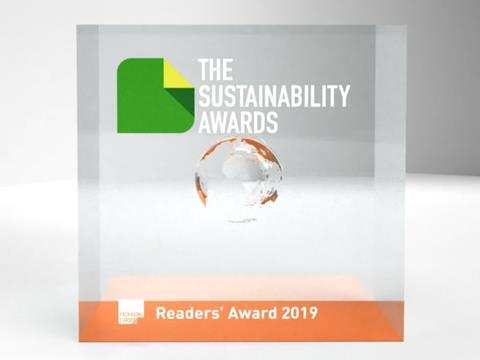 We're excited to announce a new dimension of the Sustainability Awards, which puts the power in your hands: introducing the Readers' Award! We'd like to invite our readers to nominate a sustainable packaging innovation that especially impressed them in the last 12 months.
The Readers' Award aims to shine a spotlight on a packaging solution that really has made a difference and addresses the many challenges the industry faces today. Just email us your nomination at editor@packagingeurope.com with the word Readers' Awards in the subject line, or tweet us at @PackagingEurope with the hashtags #SustainabilityAwards2019 #ReadersAward.
You can nominate your favourite sustainable packaging solution until September 2nd. The three most popular nominations will then be put to the vote. You will be able to vote for your favourite solution on our website, or at Packaging Europe's sustainability-themed stand at FachPack (Hall 7, stand 416) for a chance to win an iPad!