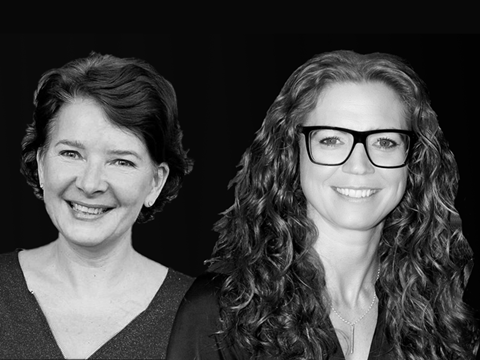 How – and why – should the industry be thinking in terms of collaboration, not competition, when it comes to meeting sustainability goals? This is the overarching theme of our series of live broadcasts to take place over the coming months, in collaboration with industry experts Jocelyne Ehret, CEO of The Right Packaging, and Tracy Sutton, Founder and Lead Consultant of Root.
The aim of the series is to aid listeners in gaining a real understanding of the importance of joined-up thinking to meet the industry's sustainable challenges, goals and regulations – and how this can be put into practice.
In each broadcast, Jocelyne and Tracy, along with guests, will delve into topics including:
Futureproofing for the changing policy & regulation landscape: Why is it crucial for packaging and FMCG companies to anticipate regulations? What are the considerations with regard to factors such as labelling policies, EPR, tax legislation and so on, and what actions must companies take to make sure they are futureproofed?
Refills: Are they working? Have reuse models 'stalled' recently, and if so what approaches can the industry take to make them both practically and economically viable in today's marketplace? What impact has the Covid-19 pandemic had on the uptake of reuse and refill models?
The global impact of plastic-free: It's a big topic with a lot of ramifications to consider. Will short-termism on the question of plastics use cause bigger problems further down the line? What are the cost implications of replacing plastics and could material swaps have unintended consequences?
Skills gaps in the industry: What can be done to get the right environmental expertise into businesses from Day One? Why should the industry cultivate a more inclusive attitude, and promote a greater diversity of voices across genders, cultures and ability levels to lead positive change in the coming decade?
"The global environmental policy landscape has shifted from vague, insignificant guidance to significant, specific, accountability," says Tracy. "Now is the time to understand the relevance of your business in helping governments and society work toward net zero. New and forthcoming international policy is starting to map out this journey so it's important for you to stay one step ahead.
"From carbon, to packaging and waste, we'll be giving insights to what to prepare for and why you need this insight as a key driver in your packaging strategy."
The first session, 'Futureproofing for the Changing Policy & Regulation Landscape', will take place on 21st May 2021 at 11.00am CET and we will be joined by Francesca Stevens, Managing Director of EUROPEN.
"Packaging design in 2021 requires a strong regulatory adaptation capacity," says Jocelyne. "On top of that, you need a decent talent for making good choices and a keen sense of anticipation! Seeing it coming, facing and acting early enough is crucial to develop or maintain a company's competitive advantage."
Click here to log in/sign up for the Sustainable Packaging Summit.
Click here to put this event in your calendar.