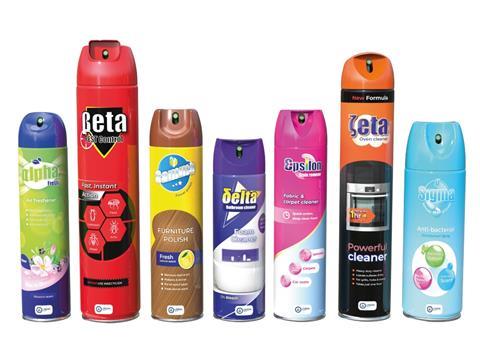 LINDAL Group claims to have gained a reputation as a world leader in aerosol packaging technology, working closely with multinational organisations across a diversity of sectors. In this edition of The Spotlight, LINDAL examines the processes it adopts when it joins forces with its innovation partners.
It all starts with an idea
The sharing of a vision, ambition, or idea typically marks the start of a new partnership project. In response, LINDAL feeds back options and creates concepts, prototypes, and proof samples to demonstrate the scope of what is achievable. With the aim of keeping the initial prototyping stage as open and creative as possible, all parties work together to fully define a product and test the suitability of both standard and custom actuators. The company's in-house manufacturing experts at Leonhard Fischer are involved at the earliest possible stage to ensure that necessary tooling for both pilot moulds and industrial scale tools are accurately manufactured and tailored according to design specifications.
Pierre-Louis Sigaut, Head of Sales at LINDAL France, says: "At this point, we are establishing our shared sense of purpose. Our experience working with international organisations has taught us that the diversity and openness of our combined teams equate to the results we all want."
Among the organisations LINDAL packaging experts have collaborated with is Coty— one of the world's largest beauty companies with a portfolio of iconic brands across fragrance, color cosmetics, and skin and body care. Nicolas Hurson, Coty R&D Senior Manager of Packaging Development, heads up the sun and body care packaging division for Europe, focusing on brands like Adidas, Rimmel, and Max Factor. Over the last fifteen years, LINDAL's Global Innovation Centre has provided support to the team on several projects, relaying the latest advancements in aerosol dispensing and sustainability opportunities.
Nicolas says: "At Coty, the consumer experience is among our top priorities and our approach to aerosol dispensing is no different. LINDAL has supported our efforts to ensure an exceptional packaging experience for our consumers through various phases of product development—from the early innovation stages to product validation and full-scale production."
Comprehensive valve product testing
When launching a new product— whether it's a fragrance or formula— sampling of the actuator and valve must take place. For this, LINDAL experts have advised on items such as the most effective and practical material for an aerosol can's mounting cup and conducted gasket swell tests to ensure the correct valve functionality.
"To meet the needs of our customers, a key factor is the thorough investigation of functionality and efficiency of the delivery specification of the valve," says Nicolas.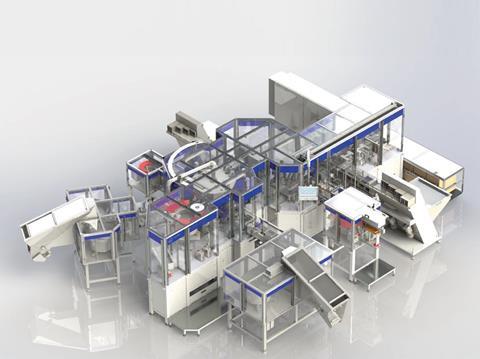 Spray performance analysis
Forming another vital part of the testing process is the analysis of spray performance. As many customers may not have the capabilities to conduct spray performance testing in-house, LINDAL is able to assist with its technical knowledge to provide comprehensive spray performance insights.
Flow rate tests are conducted using spray measurement technology, to ensure that the product is emitting the correct particle size. The technology captures the behaviour of the spray at high speed, providing detailed information on the angle, diameter, and length of the spray. A further tool, the Malvern Panalytical's Spraytec laser, is employed to improve spray performance. Using laser diffraction, it identifies particle sizes, spray quantity dispensed in grams, and the lifetime performance of a can – the latter being an advantage when examining pressure changes in compressed air aerosol solutions.
Exploring sustainable opportunities
As more brands adopt ways to minimise environmental impact, LINDAL puts forward its compressed air solutions and options for PCR usage; for instance, the company's two-piece actuator platform, the Mini Engine technology, which contains an outer body made from 100% PCR with an internal mini engine for optimal spray performance.
Supporting line trials stage
Supporting businesses across the full value chain extends to LINDAL's delivery of final samples to customers to ensure satisfaction with their dispensing system. The service also encompasses an understanding of the technical requirements at the filling stage.
"Making sure filling companies are fully conversant with the correct capping head requirements for each actuator during the line trial stages of product development creates a more fluent process. We are working closely with fillers, so LINDAL's experience is a great benefit, and we manage it cooperatively between the three parties," says Nicolas.
Configurating design
Launched in 2021, LINDAL's 3D Aerosol Configurator gives its partners access to aerosol design and editing tools to create 3D packaging within their own research and marketing departments. Through this, LINDAL gains a broader understanding of how customers envisage their products, and it allows more time for artwork experimentation in-house.
Nicolas says: "Our experience with the 3D Aerosol Configurator has been positive, and we hope that LINDAL's overall dispensing expertise will continue to be a part of our future product development."
Pierre-Louis adds: "Collaborating with companies like Coty not only gives us the opportunity to work on some innovative projects, but it allows us to demonstrate the full extent of our capabilities that support greater consistency and success in product development."
This content was sponsored by LINDAL Group.