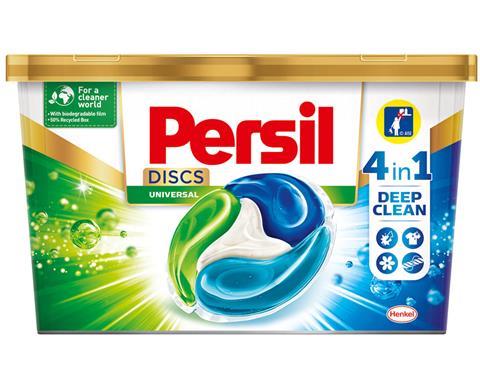 Henkel's new Persil packaging contains 50% recycled polypropylene (rPP) obtained from discarded household plastics.
The new product, produced by Greiner Packaging and consisting of cardboard wrap and a plastic container, can also apparently be easily separated and recycled, thanks to an innovative, patented tear-off system.
The company uses a two-layer process to create its new design. While the inside of the plastic container is made of white virgin material to guarantee a high-quality appearance for consumers, the outer layer of the packaging includes rPP from postconsumer sources. This layer's grayish colour has no impact on the look of the packaging, because it is encased by the cardboard sleeve that can be printed for an attractive appearance.
"By using rPP, we're taking another important step forward in terms of the sustainability of our cardboard-plastic packaging materials. Thanks to our innovative two-layer process, we're meeting the highest standards of sustainability while also making sure that the packaging's attractive appearance is retained," commented Andreas Auinger, international project manager at Greiner Packaging.