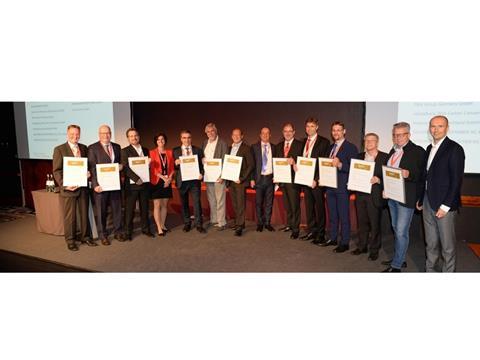 Today flexographic printing is an accepted printing process that meets the highest requirements regarding print quality.
The members of the DFTA association have certainly made a decisive contribution here. Especially the activities to develope flexographic printing and reach the image of a simple, cost-effective printing process for e.g. folding carton packaging and labels as a high-quality printing process.
Since more than 25 years Heidelberger Druckmaschinen AG (Heidelberg) is member of the DFTA association, which was founded in 1979. Since then, a contribution of almost 1 million € has been made by the members of the association to support the development, analysis of new techniques, support for education and training as well as general promotion of flexo research projects in flexographic printing.
At the ProFlex 2017 Heidelberg received an award as founding member of the DFTA Förderverein. "We are proud to have contributed to bringing flexographic printing for-ward in terms of quality and efficiency. Flexographic printing does not stop here, but develops continuously - as do we. Actually we are using these important impulses for taking supplementary interesting steps to further advance flexo printing", says Werner Schwab, product manager at Heidelberg Web Carton Converting.
More info: