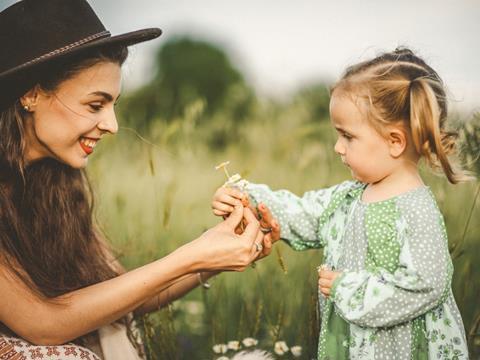 You don't need much. Just the right thing. Identify and make use of savings potential in adhesive application with GreenSaver.
In our latest Innovation Spotlight, Robatech presents GreenSaver under the motto "You don't need much. Just the right thing." With this new service, users of adhesive application systems can have their potential savings in hot melt application identified.
Users of adhesive application systems have various options at their disposal to save energy, adhesive, and compressed air, or to reduce waste and downtime. GreenSaver from Robatech takes a close look at the entire adhesive application process and reveals possible savings potentials with the 8-point inspection report.
The inspection is carried out on-site and usually takes one to two hours per adhesive application system. It also includes an assessment of the equipment condition and the current application quality. With this service, Robatech wants to support companies in saving resources in times of increasing energy prices and shortage of raw materials. The 8-point inspection report provides a clear recommendation on where companies can achieve the best savings in adhesive application.
Up to 30% less adhesive consumption
Many manufacturing companies apply a larger quantity of adhesive than is required. A common reason for this is that the pump pressure on the melter has been incorrectly adjusted. Other reasons include too long beads, too thick beads, or beads that are not applied at the right place on the substrate. GreenSaver checks all settings in the adhesive application and shows at what point how much adhesive could be saved.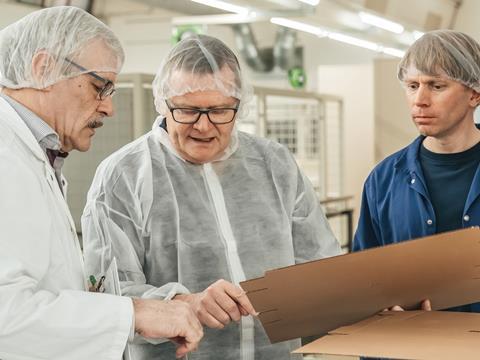 Are the adhesive beads in the right place, optimal in diameter and length? (Image: Robatech)
For certain applications, economical hot melt stitching is possible. Instead of continuous beads, short beads or dots are applied intermittently. This can even reduce adhesive consumption by up to 40%.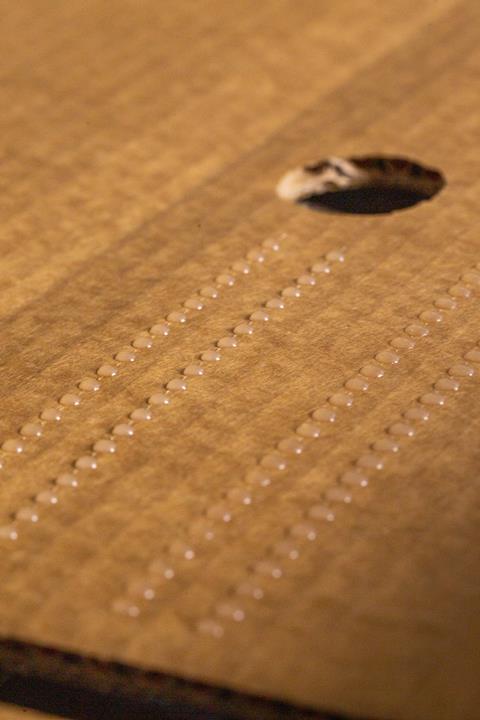 Adhesive-saving hot melt stitching is reasonable for some applications. (Image: Robatech)
Up to 50% less energy consumption
Optimum heating management, the use of modern hot melt adhesives, and the use of newly developed, energy-efficient components are the three ways to save energy in adhesive application. GreenSaver analyzes the savings potential in detail. Is the heating zone temperature at the melting tank, heated hose, and application head optimally adjusted to the adhesive used? Is the melter switched on and off at the right time? Is the temperature-lowering function used appropriately?
It may be advisable to switch from a conventional EVA hot melt to a metallocene-based or low-temperature adhesive. Low-temperature adhesives are applied at temperatures of approximately 110°C to 140°C. With conventional EVA hot melts, on the other hand, the application temperature is 160°C to 185°C.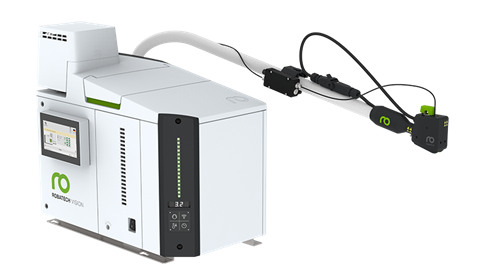 State-of-the-art components can save a lot of energy (Image: Robatech)
When purchasing new components for adhesive application, special attention should be paid to their energy efficiency. For example, Robatech's Vision melter and the fully insulated Performa heated hose achieve energy savings of up to 48% compared to similar competitor components in the same category.
Up to 60% less compressed air
The use of modern, electric application heads instead of pneumatically operated ones can reduce the compressed air consumption of the hot melt system by up to two-thirds. Robatech's SpeedStar Compact or Volta application heads are very durable with 500 million and 1 billion operating cycles respectively and therefore suitable for hot melt stitching. The fewer components operated with compressed air, the lower the costs resulting from installation and maintenance.
GreenSaver reveals the options available to users to achieve savings in adhesive application. The 8-point inspection report provides valuable data for informed decisions. Sometimes it doesn't take much to have a big impact.
Further information on GreenSaver: savings.robatech.com.
This content was sponsored by Robatech.