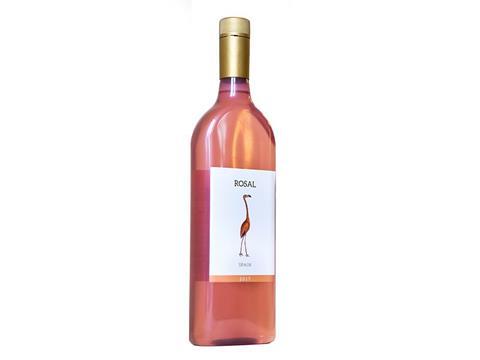 Garçon Wines, inventor of the 750ml slimline wine bottle, is launching a pink bottle made from 100% recycled PET which is made in the UK and is fully recyclable after. The brand new pink design and first rosé wine will be available in partnership with UK retailer Next.
Consumers have recently been faced with an ethical dilemma as a response to brands testing PET bottles made from recycled plastic. Highland Spring recently launched their first 100% recycled PET water bottle, their eco bottle, to the UK market and earlier this year the Co-op pledged to switch their water bottles to 50% recycled plastic but there has been a consumer perception issue around the cloudier, greyer appearance of the bottles. Responsible brands are working to communicate with consumers and educate about the benefits of recycled PET in an attempt to overcome the issue that the packaging is not so aesthetically appealing. In response to this, Garçon Wines' invested in research and development of their light pink coloured 100% recycled PET bottle. The result is a wine bottle design that appeals to consumers and maintains the brand's eco credentials.
"We massively applaud the recent work by Highland Spring and the Co-op earlier this year in releasing bottles made from post-consumer recycled PET. In both cases, comments have been made with regards to the "grey tinge", "greyish colour", "cloudier and greyer appearance" and more. We believe that the risk consumers won't understand and accept this is an easy one to mitigate against by colouring the bottles. Which is why our new 100% recycled PET bottle for our first rosé wine has been coloured a light pink, concealing the slightly off-putting grey colour and achieving the same aim to offer the eco-friendliest bottles on the market. We also offer our bottles with a plastic screwcap to ensure they're truly 100% recyclable after, making this genuinely the greenest wine bottle on the market," says Santiago Navarro, CEO & Co-Founder of Garçon Wines.
Future plans include a way for Garçon Wines to have their own collection of used bottles which would be recycled into the production of new bottles without having to rely on the government recycling system. The unique packaging design fits securely and conveniently through a standard sized letterbox meaning no missed deliveries and ultimately leading to further reductions in CO2 emissions. Garçon Wines offers delivery convenience; wine perfect for the 'Amazon generation'.
The launch of Garçon Wines follows the success of their appearance on an international 6-part TV series for entrepreneurs, Pop Up Start Up, broadcast globally on CNBC International and produced in association with Alibaba, where Garçon Wines won a £20k prize. Most recently, Garçon Wines was recognised at the World Beverage Innovation Awards where they won Best New Beverage Concept. After investing in research and development for the bottle manufacturing in the UK with RPC M&H Plastics, the brand is now bringing the product to market and working closely with advisors including Master of Wine, winemaker and bulk wine expert Barry Dick MW, packaging and plastics specialist Sarah Greenwood and consumer packaging patent attorney Debra Smith. Garçon Wines' extensive Intellectual Property (IP) portfolio for their range of slimline drinks bottle designs was granted in the UK in November 2016.
In May 2017, the IP was extended to cover 35 countries internationally. The bottles are currently featured in the Museum of Design in Plastics and the business is already used as a case study in several UK educational institutions.