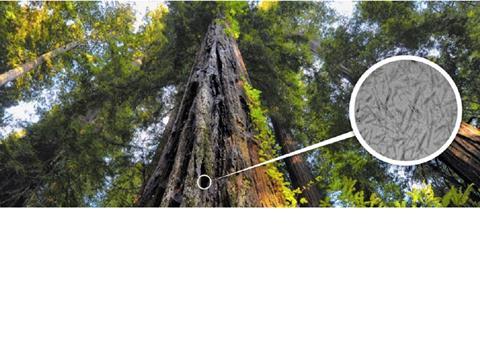 The countdown is on for the live Sustainability Awards 2019 ceremony, where we will unveil the worthy winners of the most prestigious sustainability competition for packaging innovation.
In anticipation, we explore the 25 standout solutions that made it to the finals, handpicked by our independent, expert judging panel.Melodea Ltd, based in Israel, is a finalist in the the 'bio-based' category for its barrier solutions based on Cellulose NanoCrystals. Galia Greenbaum, business development manager tells us more.
Congratulations on being selected as a Sustainability Awards 2019 finalist! Could you please introduce your successful initiative / innovation?
Melodea develops innovative Cellulose Nano Crystals (CNC) based barrier solutions for the packaging industry that are recyclable, compostable and biodegradable. We are leaders in the development of barrier solutions as a sustainable alternative to aluminium and fossil oil-based materials.
Our resistance to oxygen, water vapour, aroma and oil are ready to meet the market requirements. The innovation of our solution is in the unique formulations of our CNC, allowing it to be compatible to a large variety of materials, while also serving as a multifunctional layer – a barrier as well as a mechanical properties enhancer. We take a holistic approach to our impact on sustainability, since our solutions are not only eco-friendly in their applications, but also in their production process, which is highly sustainable.
What are the environmental challenges in packaging that your entry addresses, and how well is the market responding to them so far?
The global waste crisis, and in particular the plastic waste, is one of the biggest sustainability issues the world is facing today, and consumers are just beginning to comprehend that. One may think that the rise of environmentally conscious consumers and brands implies that packaging's growth is on the decline, but the opposite is true – according to a recent report by McKinsey & Company consulting group, the packaging industry is on track to keep growing at a rate of 3.1% annually from now until 2022.
The combination of the rise in public awareness, regulation and the growth of the packaging industry has led the market "racing" to find solutions. Although companies recognising the need to act is a positive effect, we need to make sure that companies are investing in the right solutions. Melodea offers a variety of barrier solutions that address such challenge – for both the short and long term, as recycle, compostable and biodegradable alternatives to aluminium and fossil oil-based materials.
'Sustainable packaging' is a contentious concept, which means different things to different people, and anyone working in packaging understands that it's easy to make things worse according to one environmental metric while making improvements according to another. In your opinion should there be a hierarchy among our sustainability goals?
There should be a hierarchy among different sustainability goals. The current stress among consumers, may lead companies in the packaging industry to follow a wrong path – implementing solutions that are like "placing a band aid" on the problem, instead of fixing it.
Melodea's solutions are developed to first address the recyclability goal in the short term – by replacing the non- recyclable aluminium and fossil oil-based materials in packaging products such that the products will be recyclable. In addition, we already have solutions that are compostable and biodegradable and as such will fit the longer-term goals of the packaging industry.
Clearly, sustainability in packaging needs to be achieved by many stakeholders acting together, not by someone with a silver bullet. Thinking about the wider picture, what areas of innovation or action would you like to see across the value chain in the coming years to meet the demands of nature and society?
Melodea has strong strategic partners that control all phases of the value chain. We believe true sustainability can only be achieved by a joint effort of the entire value chain.
It starts from retailers' comprehension that the spec they usually receive with problematic materials, should be revaluated in cooperation with packaging companies to fit the required product shelf life. Packaging companies should be open minded to the inevitable changes that are required for implementation of new technologies and be ready to invest in present time in order to achieve cost effective solutions in the long term.
Last but not least, although the desire for eco-friendly packaging keeps increasing among consumers, they should also have the willingness to adapt new packaging forms and designs for all of it to work.
The winners in each category and overall 2019 Sustainability Awards winner will be announced at FachPack, Nuremberg, Germany on 25th September. Join us from 16:30 at FachPack's PackBox Forum for sustainability discussion, networking, drinks and the big reveal.