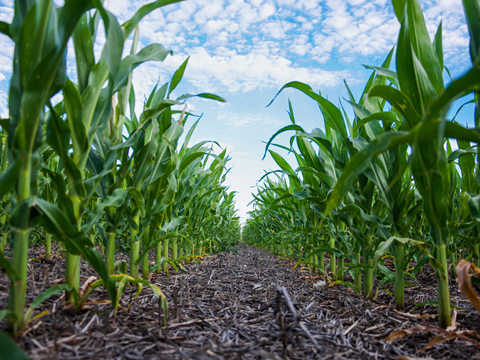 In our latest Sustainability Awards 2021 finalist interview, envoPAP introduces its low-impact e-commerce packaging solution, Kraft E-Com.
---
Congratulations on being selected by the international judging panel as a Sustainability Awards 2020 finalist! Could you please introduce your successful entry and what's innovative about it?
In the aftermath of the COVID-19 pandemic, there has been a meteoric rise in the demand for truly sustainable paper and packaging products to serve the e-commerce sector. As a company committed to reducing the global impact of packaging in e-commerce sales, we have invested our time and resources to move beyond conventional plastic and paper products, to help create a more sustainable post-pandemic future. The result is our newest product, Kraft E-Com.
Made from renewable materials and available in reels of 60-155 GSM, Kraft E-Com is a truly sustainable and robust packaging product that provides robust protection for goods during transit, reduces packaging waste through a 'peel and seal' feature for returns, has a 28% lower carbon footprint than conventional packaging and has a thoroughly ethical production process, as certified by envoPAP's B Corporation status, one of the most stringent tests on social and environmental performance in the world.
What are the environmental challenges in packaging that your entry addresses, and what impact do you hope it will make?
Home delivery has risen exponentially with shops and retail outlets closing because of the pandemic as people have been forced to shop online. Even after 'normality' has been restored, some of our newly acquired shopping habits are unlikely to change. This spike in online shopping has, and will, contribute to the overuse of landfill sites, with more packaging, plastic films and paper wrap going to waste.
The main challenge was to reach the strength of the current materials (wood fibre and plastic) used in the market as this is a huge requirement when it comes to e-commerce mailers. Delivery professionals usually throw the bag in the truck/van knowing it will not tear since it's made of plastic (super strong).
Nevertheless, we were able to launch Kraft E-Com. A fibre-based paper product made from renewable, agricultural waste materials. As with envoPAP's wider range of products, it helps reduce deforestation and air pollution.
Apart from our thoroughly sustainable sourcing and production process, Kraft E-com has been certified by Intertek to be completely biodegradable, compostable, recyclable and marine-degradable. Facilities for all these ends of life activities already exist across the EU region. Consequently, this innovation improves the accessibility of sustainability with no loss in the objective perception of 'quality.
I'd like to ask you about the broader picture beyond your successful entry. 'Sustainability in packaging is multi-dimensional – both in terms of objectives and challenges. Could you comment on the most important roadblocks you identify from your position in the value chain, and the kinds of solutions you would like to see addressing them (e.g. areas of technological innovation, collaboration, regulation)?
Sustainability has become a mainstream business consideration post-pandemic, from being cocktail-party rhetoric previously. However, there still exists a dangerous amount of misinformation about what constitutes sustainability.
A coffee cup made using paper may be more sustainable than a plastic one, but if it has a plastic coating on the inside, it is quite a mission to recycle it due to the difficulties of separating the two materials. So the technology itself needs revaluation and we need to explore non-plastic barrier coatings that have a seamless end of life.
While governments are looking to become 'greener' and corporations have entered a 'Race to Net Zero', it is equally important to involve members of the public in this global endeavour to save our planet. envoPAP would love to see initiatives to educate the public about the disastrous effects of our collective inaction or insufficient action.