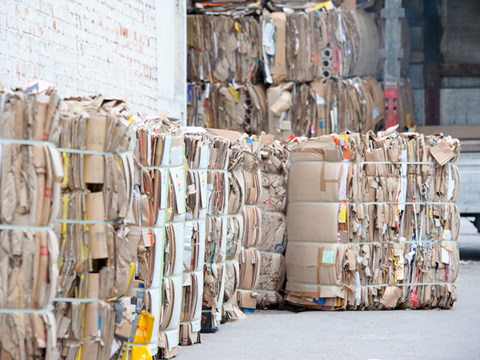 DS Smith recently launched a new sustainability vision and strategy, 'Now and Next', which maps out its commitments and goals for the next decade. In an exclusive interview, we talk with the company's head of sustainability, Wouter van Tol about the practical implications of the new strategy.
---
Could you give our readers a top-line summary of DS Smith's new sustainability strategy?
As one of the world's leading sustainable packaging companies, we're proud to be launching a new sustainability strategy that not only focuses on reducing our impact on the environment, but also extends our responsibility in society.
The strategy details how we will lead the transition to a circular economy in our industry, for example through partnerships and by keeping materials in use, designing out waste, and regenerating natural systems.
It's clear that, above and beyond aiming to reduce DS Smith's impact on the environment, 'Now and Next' is also focused on extending your company's social responsibility. Could you unpack this theme for us?
The COVID-19 pandemic strengthened our belief that business has an important role to play in society. We worked hard to support the communities within which we operate, donating over half a million items to help fight COVID-19.
As the pandemic hit, we were already committed to launching our strategy and took it as an opportunity to double-down. The new strategy allows us to move beyond just having a strong circular business model ourselves to delivering more sustainable solutions and guidance for our customers.
We also want to equip people to lead the transition to a circular economy, and to achieve that we'll not just engage with all of our own employees but also with 5 million people outside our company. Circularity can only be achieved through collaboration.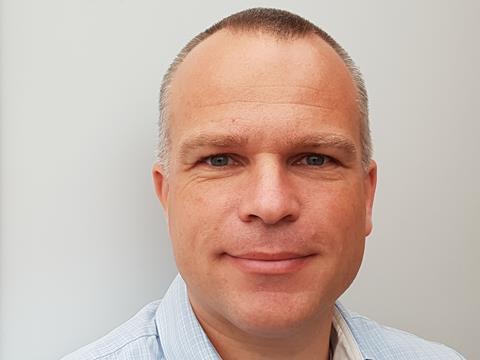 What has driven the development/announcement of this new strategy?
We are very proud of the progress made with our previous strategy, which was launched in 2017, for example on carbon reduction, chain of custody certification, and engagement of communities around our sites.
However, the world has changed over the past three years and we feel that we can do more. Our new strategy is designed to respond to these lasting changes and go even further. Our new goals are ambitious, particularly with regard to the circular economy. Our strategic partnership with the Ellen MacArthur Foundation challenged us to embed the circular economy into everything that we do, whether it is by educating our people or supporting our customers to implement more circular processes.
The strategy sets out some key pillars – could you break these down for us?
The strategy is set out in several pillars – closing the loop through better design, reducing waste and pollution, protecting natural resources, driving carbon reduction, and equipping people to lead the transition to a circular economy. Each of these includes a series of commitments, goals, and strategies.
Among these are keeping materials in use for as long as possible, plastic replacement, optimising fibre use, reducing our energy use via new technologies, and implementing circular economy knowledge both at DS Smith and within our communities. Each of these goals include short term targets for "Now" and for what we're hoping to accomplish "Next" over the coming years.
What part will collaboration with customers, communities, and governments play in the delivery of this strategy?
We believe that our strategy presents an opportunity to bring together a range of stakeholders to respond to a common goal.
Delivering on some of our ambitious societal commitments will require partnerships with governments across the world, NGOs, and other industry leaders. It is not something that one organisation can tackle alone. By bringing these groups together and deploying our own experts to tackle a variety of challenges, it's much more likely that can achieve lasting societal change.
'Now and Next' lays out the steps that DS Smith as a company is looking to take in terms of sustainability. As a whole, what could the packaging industry be doing to speed up the change to a circular economy?
There are many ways that the packaging industry could be speeding up the change towards a circular economy, starting with better design. That's why we've developed our Circular Design Principles together with the Ellen MacArthur Foundation, which are available to all. At DS Smith, we advocate a move towards corrugated packaging, which is recyclable in both theory and practice and which can easily replace problem plastics.
Ultimately, the packaging industry can only do so much without support from both customers and governments. We're keen to see more collaboration across industry and civil society in order to facilitate a move to the circular economy which we are already seeing consumers calling for. Only then we truly take those steps towards a more circular, sustainable world together.