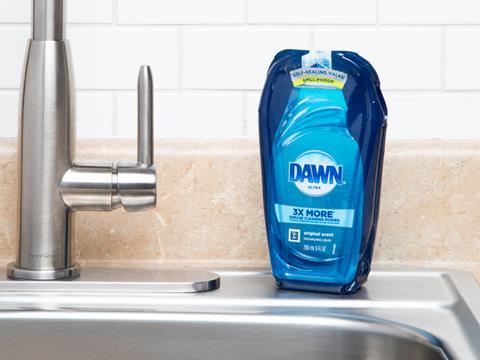 Dow has launched its call for entries for the 2019 Packaging Innovation Awards – open now until 29 March. The Awards, a packaging institution organised over three decades by DuPont until passing into Dow's custodianship last year, are the industry's longest-running independently judged awards program. Packaging Europe's Tim Sykes (a member of the judging panel in 2018) spoke to Dow's Diego Donoso and chair of the jury David Luttenberger ahead of this year's competition.
Although the venerable competition is undergoing a rebranding this year – the DuPont-era name 'Awards for Packaging Innovation' is now The Packaging Innovation Awards brought to you by Dow – the deeper ethos is not changing. The 2019 edition will retain judging criteria based on Technological Advancement, Responsible Packaging and Enhanced User Experience, while Dow is again assembling an international jury of independent experts to provide a global and multi-disciplinary perspective on the submissions.
The real innovation reflected in the competition is provided by the entries submitted from around the globe – and every year the Awards provide a snapshot of both the most significant advances and the most important trends driving packaging innovation. Veteran chair of the judging panel and Mintel's global packaging director, David Luttenberger, picked out three trends that he looks forward to seeing manifested in the 2019 submissions.
"I'm excited to see examples of connected packaging," he told Packaging Europe. "Lots of people are exploring ways of bridging the gap between the physical and digital and I'm hoping we get to assess entries featuring NFC / RFID / Bluetooth connectivity. Obviously, two other huge drivers are e-commerce and sustainability. I'm hoping to see innovations in structure, presentation, ease of use, and logistical interfaces reflecting the demands made by home delivery supply chains and applications. With regard to sustainability, we've seen an intense focus on plastic waste over the last 12 months and in addition to 'plastics free' innovations, I'm hoping to see some of what I term 'plastics responsible' – design for recyclability, ways of increasing PCR content, etc."
Preserving heritage; moving forward
"Dow will carry on in the spirit of the Award's thirty years of tradition to ensure the experience stays true to that standard of excellence set forth by DuPont," commented Dow Packaging & Specialty Plastics' business president Diego Donoso. "We are committed to these Awards and see them as an important part of the new Dow moving forward. Our hope is that the packaging value chain views these Awards as a showcase of future packaging trends. The winners are truly on the cutting-edge of sustainability, technology and consumer experience."
According to David Luttenberger, the longevity of the competition is not in itself the guarantor of its importance. "What marks out the Packaging Innovation Awards is the way it has repeatedly adjusted to reflect changes in needs and behaviour of consumers. It doesn't stay the same, is never satisfied with the status quo and challenges the industry to push things forward. It's a forward-looking institution."
The Awards began simply a generic celebration of innovation in packaging. In time DuPont added an emphasis on sustainability. Later on still they recognised that user experience was an increasingly important dimension in packaging, whether in enhancing the functionality of medical devices or bringing convenience or delight to consumers.
The competition is also distinguished by its global perspective. "Another area where the competition has evolved is recognising the way that existing technologies can have a profound impact when applied for the first time in a particular geographical area," David remarked. "For instance, a few years ago we looked at a retort technology that at first glance wasn't new but when you dug into the details created completely new possibilities in its particular market application in Brazil."
The third pillar underpinning the strength of the Awards is the jury, for which Dow goes to great lengths to ensure it assembles a group of experts representing the breadth of the value chain. The diversity of the judges is manifested in their areas of expertise and geographical background. "Every year this breadth of perspective means we have great conversations to determine the winners. But for me that's only the start of the process: in the course of our discussions, we start to come to conclusions about the kind of packaging innovation that truly makes a difference, and I encourage our judges to go out and share what we've discovered, in order to further the world's understanding of the impact innovation can have."
Last year's program featured over 200 entries from companies in more than 30 countries, and it resulted in nine Diamond Finalist winners, eight Gold Award winners and 11 Silver Award winners, in addition to the best-in-class Diamond Award winner. Procter & Gamble's Aeroflexx Liquid Packaging Technology took the top prize for using advanced technology to increase resource efficiency while improving the user experience.
Entry in this year's competition is free, and applicants are not required to use Dow or DuPont materials in their products. All entries must be commercial products that have been on the market for more than one year beginning in 2015 or later. To learn more and submit an entry, visit PackagingAwards.com.