W. MÜLLER Blow Molding Technology is the leading specialist for extrusion heads and extruders worldwide. Their Extrusion Heads ensure excellent uniform distribution, precise melt transport and short colour-change-intervals for all blow moulding plastics. From packaging over industrial packaging to automotive industry; all products are designed for long-term performance and in comparison the most cost-effective solution.
W. MÜLLER offers a high-level of customization for every special requirement and the experienced customer service provides the necessary support throughout the product's entire lifecycle.
One of the big enduring topics in packaging is the debate on the threat to the environment from plastics. Too often, in heated discussions, it is forgotten that plastic packaging, such as extrusion-blown articles, protects food from bacteria and viruses and ensure providing many people with food, drinks, pharmaceuticals and personal care.
"ReCo technology in particular is ideal for such a discussion," says Christian Müller, managing partner. "Since 1991, we have designed and built over 400 ReCo heads, always fine-tuned to the products and applications. The ReCo application - three layers of the same material family - offers the possibility to embed PCR as a middle layer. Since these are the same materials, these containers can also be recycled without any problems. This saves virgin material and at the same time enables circular design."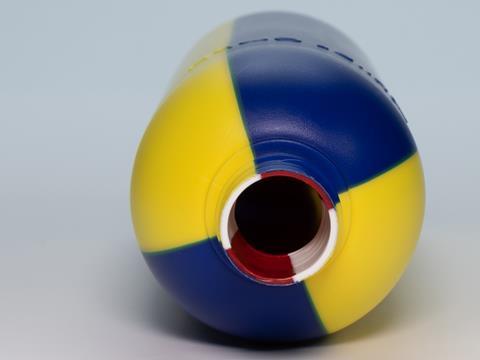 In combination with the ReCo-Technology, another big W. MÜLLER-solution is possible: foamed containers. Light weighting has been a trend in packaging for decades and it's more important than ever, as it can support the benefits of the ReCo-technology.
You can keep your rigid wall thickness but reduce weight. W. Müller's foaming technology is physical and not chemical, which is an advantage in terms of the degree of control, ease of maintenance and not having to worry about contamination. The company's static mixer injects nitrogen and talc into the resin to induce foaming.
Foaming — generally used to create a foamed middle layer that is embedded by two rigid layers — typically can reduce packaging weights by 15 percent to 30 percent. That's based on the company's testing but the results may vary.
Foaming also can result in a 50 percent increase in top-load strength, which is important when stacking products.
Manufacturers of bulk containers and automotive parts also are using foaming technologies to make their products as they absorb less heat and you also get better sound buffering and you have better resilience in compression.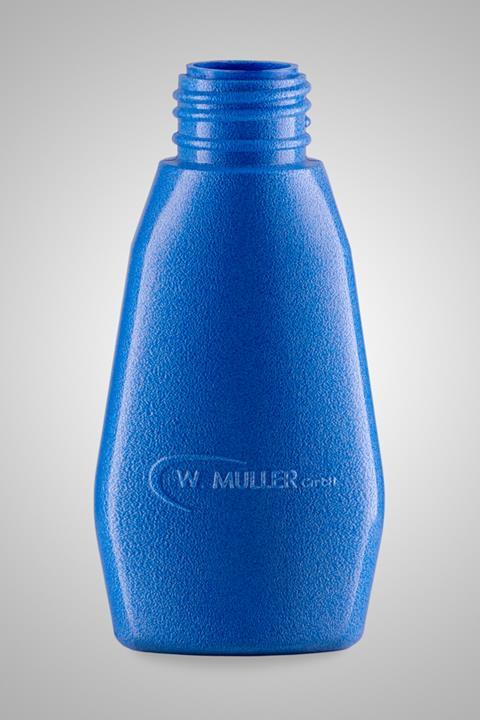 With three layers of the same material but also in combination with PCR, it is still 100% recyclable. W. MÜLLER wants to specifically initiate conversations. Not only with the manufacturers of packaging products, but also with the recyclers. W. MÜLLER is always ready to do tests in their own test labs in Troisdorf, Germany or in Agawam, MA, USA to develop the value of plastic products for our personal and economical needs.