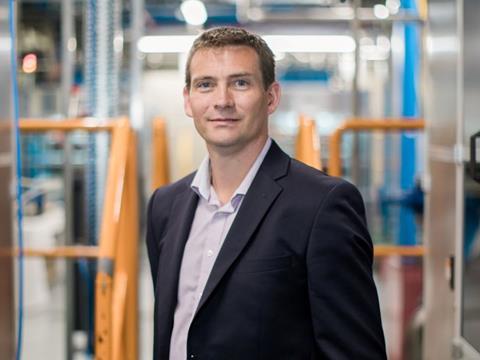 Matthew Miller, business director at James Cropper 3D Products, talks to Packaging Europe about synergies between creativity and sustainability.
Sustainable: it's a word that's become part of the everyday lexicon of professionals in the packaging industry worldwide. The fact is that the public is growing more and more conscious of their carbon footprint and are therefore keen to restrict the impact they have on the environment, which comes down to the products they choose to buy and, importantly, how they're packaged. Naturally, this has a direct impact on the choices consumer brands make when it comes to designing their products and what they're displayed or carried around in – but for a long time such endeavours have clashed with creativity.
Two of the UN's Sustainability Development Goals underpin our industry's 'eco' objectives: climate action and responsible consumption and production. More and more brands are joining the fight to tackle the landfill and plastic pollution crises by sourcing more environmentally responsible ways to package their products – options that are made from renewable materials, have carbon-neutral production methods and that, ideally, are easily recyclable too.
When it comes to sourcing materials for eco-friendly packaging, one notable option is natural wood fibre, which paper is made from – something that we at James Cropper have over 170 years of expertise in. The problem is that, until recently, moulded fibre packaging carried with it a number of negative connotations: bland, muted colours; restricted shapes; rough, untidy edges.
These characteristics aren't synonymous with the sleek yet sustainable packaging solutions demanded by brands. This has led to manufacturers investing in technology that has the ability to imitate characteristics of premium packaging using a sustainable material.
That's exactly how James Cropper 3D Products' flagship product, COLOURFORM™, was born. We heard brands crying out for something more and responded by developing a sustainable packaging solution that enables creative freedom and meets brands' growing demands.
Each product is designed specifically to meet customer requirements, ensuring that a designer's vision will never be compromised when choosing the sustainable option – we're passionate about encouraging and enabling creativity and with COLOURFORM™ we can do just that.
Quality and functionality are guaranteed and as each solution is bespoke, packaging can be manufactured in any shape. When it comes to colour, the options are limitless. We can precisely match any colour, so brands can wave goodbye to dull, pedestrian options.
Texture is also fine-tuned to create the optimum sensory experience for clients and is available in different finishes. COLOURFORM™ Touch has a warm, tactile and velvety feel, while COLOURFORM™ Smooth has a slick finish and sharp edges – both unique in their own way and created with guaranteed consistency to meet a brand's aesthetic demands. With precision embossing and meshing, brands can have any pattern, image or wording built into their design to communicate their brand story to consumers, or tell them how to recycle – without the need for complex mixed materials and print.
COLOURFORM™ is made from 100 per cent renewable, natural wood fibres from well-managed forests, as well as high-quality recycled material from our own innovative recycling plant. What's more, it's easily recycled with household paper and, even if it does end up in landfill, it is naturally biodegradable, leaving no trace whatsoever, just like paper.
It's these factors that appealed to Lush Fresh Handmade Cosmetics. The company is committed to using materials that can either be reused, recycled or composted, so we recently collaborated with them to create a bespoke piece of packaging for their solid bath oils, aimed at enhancing the customer shopping experience in the most practical and sustainable way.
The challenge for this project was really set by Lush's need to elevate the experience for customers when shopping the bath oil category, coupled with sincere considerations around waste, single use materials and functional design. Central to this was Lush's decision to have the packaging made from recycled fibre, helping to tackle a longstanding issue in consumer waste. The outcome is a slick, sustainable, lightweight and transportable box to give the customer a 'pick and mix' experience with the products.
Lush, which holds sustainability at its core, has been able to develop a packaging solution that not only bolsters its green credentials, but truly sets it apart and has the functionality and visual appeal that such a renowned brand needs to preserve.
In developing COLOURFORM™, we're helping to challenge the notion that environmentally friendly packaging needs to be prosaic. Our bespoke, design-engineered approach and exact colour matching capabilities mean brands are bound only by their imaginations; really, anything is possible. Creativity needn't be stifled as we work together as an industry – and a society – towards a more sustainable future.
More info: