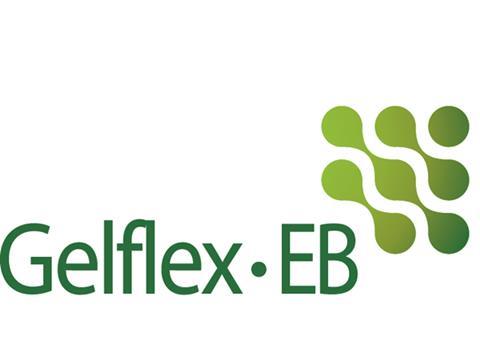 Comexi, ESI and Wikoff Color are jointly hosting an invitation-only open house to demonstrate electron beam (EB) flexo printing with GelFlex technology. The event will take place on October 10 2019 from 09.00 to 14.30 CET.
Printers today are under constant pressure to maintain graphics quality combined with year-on-year cost reduc­tions. According to Comexi, GelFlex-EB™ ink can offer cost reduction through ink savings, waste savings, and productivity gains; while also providing better image quality and smaller dots – all while reducing emissions by 90 per cent.
Gelflex-EB Inks: How they work
The high solids, gel-based EB inks are fluid enough for flexo printing, but thicken rapidly, providing effective ink trapping in the wet state. Only one EB dryer is required per press, eliminating all inter-station and end-of-press thermal dryers.
Printers can also EB laminate, extrusion laminate, or EB coat, all inline with the GelFlex-EB inks. All EB laminating adhesives and coatings are 100 per cent solid, contain no photoinitiators and are safe for food contact applications.
ESI is the exclusive licensee of GelFlex EB flexo ink technology worldwide
The open house will be held at Poligon Industrial de Girona, Avinguda Mas Pins, 135, 17457, Riudellots de la Selva, Girona, where Comexi and ESI have demo capabilities to run 8-colour GelFlex EB CI Flexo inks – including Extended Color Gamut (ECG).
More information: https://www.ebeam.com/