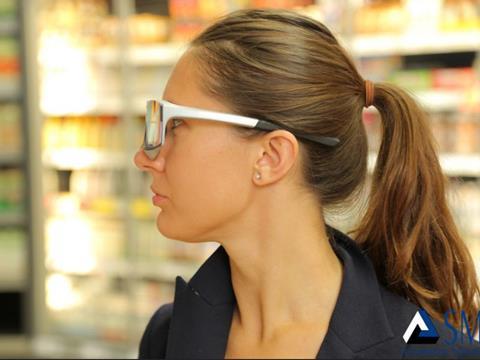 Researchers from Linköping University in Sweden used SMI Eye Tracking Glasses to show that by attracting consumers' visual attention towards eco-friendly products, retailers can increase the "green premium" consumers pay.
ChallengeRetailers play a key role in sustainability initiatives because of their proximity to the consumers. A team of researchers from Linköping University in Sweden set out to explore how retailers can influence consumers' green shopping behavior through point-of-purchase (PoP) information displays, specific product labelling, and similar in-store practices.
SolutionThe participants were equipped with SMI Eye Tracking Glasses and asked to buy coffee and fabric softener for someone else. They were divided into two groups: A primed group, which was told "The person you shop for is sustainable-oriented and prefers to eat organic food", and a control group, which received no instructions.
Both coffee and fabric softener shelves contained classic and eco-friendly products with various price tag and display options to attract consumers' attention.
Green price tags were used for the eco-friendly coffee, and small PoP information displays were provided. Finally, non-eco-friendly fabric softener was offered in different colours, including green – which could be misleading for consumers who perceived it as an eco-friendly product – the so-called greenwashing phenomenon.
SMI Eye TrackingThe eye tracking data was recorded with SMI Eye Tracking Glasses at a sampling rate of 60 Hz, and analyzed with SMI BeGaze software. The researchers measured the dwell time on the eco-friendly products, green price tags and information displays about the eco-friendly products, as well as on the greenwashing packaging.
More info: