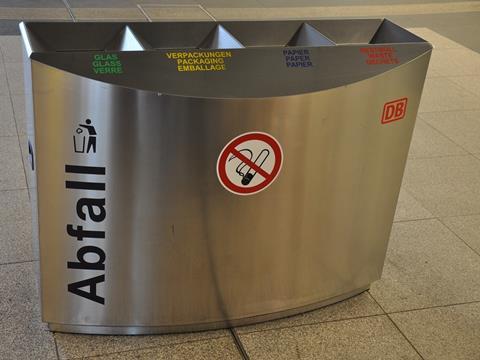 The market is well aware that packaging prevents more waste than in creates. Nevertheless, few dispute the merits of the circular economy principle, nor those of reducing packaging waste without damaging its functionality – a goal which has driven huge advances in recent years. Tim Sykes spoke to some of the industry's leading thinkers about the state of play in waste and recycling.
The unavoidable word in every discussion on recycling is 'infrastructure'. However recyclable we make our packaging, we still depend on other stakeholders to effect reliable collection and processing. European Environment Agency figures show that the volume of municipal waste going to landfill in the 32 EEA member countries fell from 49 per cent in 2004 to 34 per cent in 2014. However, rates differ dramatically across Europe, with Austria and Germany recycling double the proportion of waste that Portugal manages and four times as much as Romania. There are also notable disparities between collection rates of different packaging materials, with plastics lagging behind.
"The issue at hand for many EU member states is defining what action should be taken so that the recycling rate nudges up to, and beyond, 50 per cent in the coming years on a planned basis as agreed by governments, whole value chains, and with citizen support," commented Paul Vanston, head of INCPEN.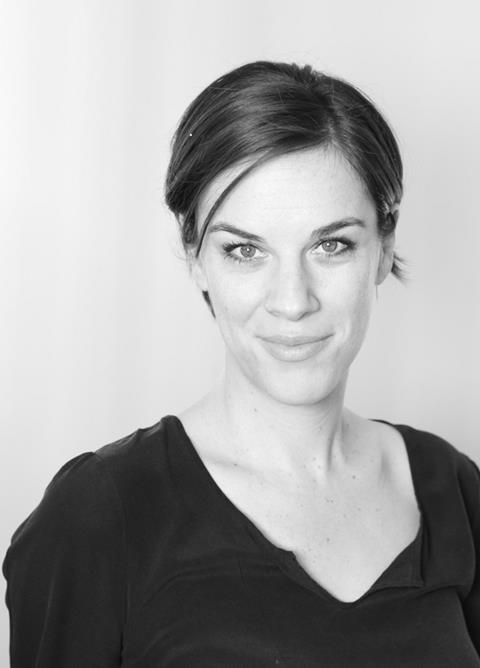 Mark Greenwood, Group Health, Safety and Environment director at DS Smith, agreed on the importance of consistency across EU member states. "The European Institutions must be alert to the potential negative impact of imposing even more stretching targets on countries that are already struggling from a recycling perspective," he told Packaging Europe. "It's so important that the process for recycling is consistent across the EU, but the reality is that currently we're not even consistent within individual countries. It's not unusual for recycling processes to differ from region to region. It does nothing to advance recycling, and indeed the reputation of recycling, to offer different recycling capabilities to residents who share exactly the same waste production patterns. We must address this inconsistency and ensure that every country in the EU has the required infrastructure and resources to properly implement recycling."
Another concern is the danger that pushing arbitrary targets could impact on the quality of recycling. "Poor quality recycling has many detrimental effects," Mr Greenwood observed. "Apart from increasing waste and cost in the manufacturing process, materials intended for recycling actually end up being burnt or even landfilled if they are heavily contaminated. The key to keeping quality high is proper segregation of recyclables. Better segregation means less contamination, and materials that are segregated as soon as consumers and business discard them, provide the highest quality recycling."
Flexible approaches
Packaging films have been at the forefront of the effort to reduce material and energy consumption through downgauging. At the same time, flexibles tend to encounter the biggest challenges in recycling, deriving both from inadequate collection and the technical challenges posed by the variety of polymers and complexity of structures used in packaging.
Earlier this year a European consortium CEFLEX, including big hitters such as Unilever, PepsiCo and Nestlé, was set up to address the handling of hard-to-recycle waste streams such as multilayer laminates. CEFLEX hopes to deliver results by 2020, with more flexible packaging collected and recycled across European countries. By 2025 it hopes to have developed a coherent infrastructure for the collection, sorting and reprocessing of post-consumer flexible packaging across Europe.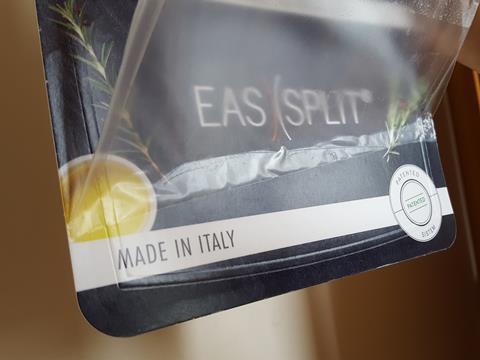 "Earlier studies identified technical solutions for successfully sorting and recycling more than 50 per cent of flexible packaging, using state of the art technologies," explained project coordinator Graham Houlder. "We are moving forward from this excellent work. We expect more flexible packaging to be collected and recycled in an increasing number of European countries. Also there will be recognition of the significant value this packaging format adds to the circular economy through measurable resource efficiency, waste prevention and recycling benefits."
Meanwhile, industry is putting its R&D resources behind initiatives to simplify recyclability. Packaging Europe has reported over recent years, for instance, on Dow's work to develop simpler structures retaining the properties of laminates. Meanwhile, the Easy Split solution (which pops up in our Sustainability Awards) created in collaboration with B-Pack enables the consumer to easily separate the paperboard and barrier film layers after use and recycle them in their respective waste streams.
Creating business models
While sections of the industry have been looking to simplify materials in order to simplify recycling, DuPont, leading light in multilayer films, has been explore the scope to fit complex structures into the circular economy ethos. The Virtuous Circle project (also featured in our awards) created a microcosmic value chain to test and study: delivering nutrition in a dual-compartment multilayer pouch to remote South African schools that lacked kitchens and refrigeration, collecting the waste, and recycling them with the addition of compatibilisers into desks supplied to the same schools. The field test generated numerous insights into nutrition and education, but in the present article the most significant finding was that it can be economically viable to recycle multilayer films.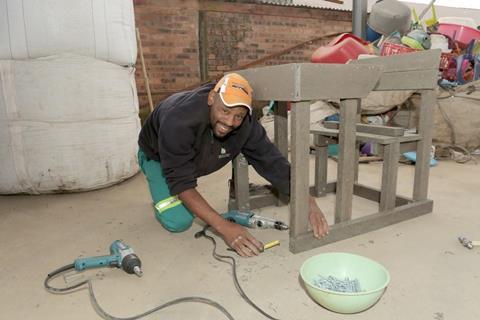 "Multilayer structures can't always be recycled back into new packaging materials, especially for food packaging, but we've shown that they can be turned into materials for uses such as construction and furniture," said Sarah Perreard, Virtuous Circle project leader. "In the South African project, demand and funding for affordable desks for schools made the collection and recycling viable. More broadly, however, there's strong economic potential for recycling multilayer packaging into building materials. An additional advantage of doing so is that houses made from such recyclate can themselves be recycled, remoulded for another life, extending their environmental and economic value."
So the idea is to illuminate new business models around the recycling of multilayer films – models that will require adaption based on regional market conditions and regulatory climates. "There's no demand for plastic houses in Europe," Ms Perreard remarked. "However, construction materials can be exported. We can certainly imagine a model whereby European waste is turned into a resource."
The key is to have the conditions in place for the model to flourish. "For one thing, the processing technology used needs to be simple enough that ROI isn't too far off," Ms Perreard concluded. "Even more importantly, government would have to be talked into supporting changes in waste collection and recycling infrastructure."
The bigger picture
Of course, in the broader goal of increased resource efficiency, it's important to look at any supply chain holistically rather than fetishise one particular aspect of sustainability. Can there be contexts where landfill has a lighter environmental impact than recycling?
"We have an agreed 'waste hierarchy'," Paul Vanston observed. "Alongside that we have tools for digging deep down into assessments of environmental impacts across many aspects – energy, waster, materials use – not solely recyclability at any cost. Our belief is that recyclability, and recycled content, are good things to aspire towards. But, by way of a cautionary note, if recyclability is achieved at a greater environmental cost than originally thought (even setting aside financial cost for one small moment), then we have a duty to scrutinise our actions in accord with sustainable 'One Planet Living'."
Mark Greenwood placed the emphasis on ensuring quality within a closed loop system.
"One of the principal roles of packaging is to protect the product. If we don't use enough material, and products become damaged, it has a negative environmental impact," he said. "This is especially relevant in the context of the significant growth of e-commerce, with more complex supply chains and higher return rate of goods. Better, smarter packaging is the key to enabling a circular economy. A circular economy should be our overall goal, and corrugated packaging is an essential part of a closed loop recycling process that minimises waste. In fact, we can go from box-to-box within 14 days with our closed loop model. In this timeframe, our cardboard boxes are made, used, collected, recycled, pulped, pressed and made back into cardboard boxes again."
Mr Vanston concluded:
"To quote WRAP's Recycle Now campaign from ten years ago, 'the possibilities are endless' when it comes to managing how humankind chooses to live in a more sustainable way. Whether citizens are prepared to pay for enhanced environmental goals through either taxes or prices is less clear. I am hopeful that an upside from the current focus on the US President's actions relating to the Paris Climate Agreement will be to embolden nations and citizens globally to act purposefully, speedily and with resolve on environmental issues – including sustainable consumption. To those ends, many global brands are leading the way with their delivered actions and commitments to do more."