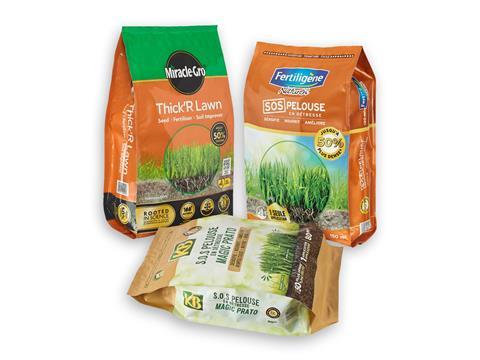 Bischof + Klein's B+K U-Pack side gusseted bag is now available with over 40% PCR (post-consumer recyclate).
For its customer Evergreen Garden Care, a manufacturer of garden care products, packaging and film specialist Bischof + Klein produces corresponding sacks in 4 kg and 7.5 kg formats. The sacks are equipped with a front zipper as a resealable closure system, and the film thickness is 125 to 175 µm.
According to the company, the mono-material B+K U-Pack with PCR is suitable for all products without FDA approval. It has been developed specifically for the lawn and garden segment but can also be used for dry products such as cat litter, detergent, or construction and general materials.
In a statement, the company said: "Our side gusseted bag is characterised by its extraordinary dimensional and general stability. It can be easily and completely emptied. Specific barrier properties keep products fresh and ensure their shelf life."
The B+K U-Pack can be equipped with different bottom types, and high-quality printing is possible on five sides. As an alternative to the front zipper, it can also be equipped with resealable closure systems such as aplix, velcro, or sliders.
A side gusset carrying handle is additionally available for larger containers, and an optional recycling logo can highlight the pack's recyclability.