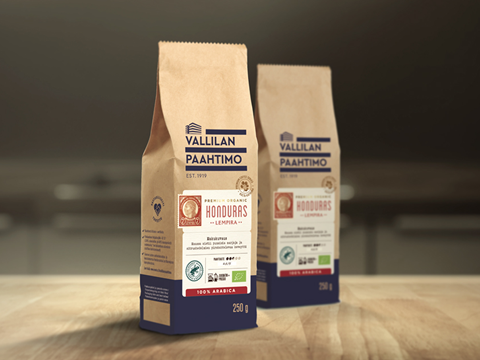 The environmental impact of packaging waste and heightened interest among consumers for environmental protection has encouraged coffee brands to focus on more sustainable and ethical products. In this Innovation Spotlight, Amcor tells us how it helped Meira Oy, a leading Finnish coffee producer and part of Massimo Zanetti Beverage Group, to reflect its sustainability ethos through its packaging.
Meira is focused on ethics and environmental welfare throughout the entire coffee journey. Its new coffee range, Vallilan Paahtimo, offers a more sustainable cup, inside and out – the coffee is sustainably grown, single-origin, and comes in Amcor's aluminium-free packaging, containing bio-based PE derived from sugar cane.
This newest line and its packaging are a continuation of the company's philosophy. They launched their first Fairtrade, organic coffee in 1999. Today, in their Helsinki-based roastery, Meira recycles coffee waste into bio-gas and will achieve CO2 emission reductions of around 77 tonnes per year.
Sustainability at the front of Meira's innovation strategy
The Vallilan Paahtimo line of coffee is sourced from Rainforest Alliance and UTZ- certified farms in Honduras and Uganda. To support the farming families where the coffee is grown, Meira set up a partnership project to support early childhood education in the Lempira area of Honduras. The project will develop and renovate a pre-school and primary school.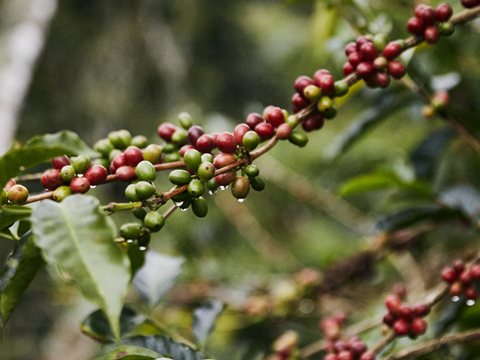 Packaging the perfect cup of coffee
On the packaging front, Meira worked closely with Amcor to minimize the pack's carbon footprint and identify opportunities for environmental performance improvement. They started by conducting a full lifecycle assessment of their packaging using ASSET, Amcor's lifecycle assessment process, which is certified by the Carbon Trust.
Following the packaging consultation process, the roaster's next step was to move to a metal-free barrier alternative and replace standard fossil-based PE with bio-based PE derived from sugar cane.
Bio-based materials, such as sugar cane, are renewable, which means they can be grown again. This is compared to traditional polymers, made from depletable fossil resources.
Replacing the aluminium barrier with Amcor's AmLite metal-free high barrier was particularly important to exceed modern consumer expectations for a quality product with sustainability credentials. By introducing Amcor's AmLite barrier and making the switch to bio-based PE, Meira reduced the carbon footprint of its coffee pack by 45%.
Within its own supply chain, Amcor sources materials for bio-PE that are responsibly grown, by collaborating closely with suppliers and insisting on responsible sourcing certifications such as Bonsucro and the International Sustainability and Carbon Certification.
Marleena Bask, strategy and sustainability director at Meira, said: "The three core pillars of our operations are to create responsible products and services, to take care of the well-being of our employees, supply chain partners, and customers, and to protect the environment through our supply chain."
For Meira, it is crucial that the production, quality, and product safety of its coffee are preserved. The packaging change did not affect their production capacity and it perfectly preserves the coffee's flavour and aroma.
Meira is continuing to push forward to meet its sustainability goals and is currently exploring how to introduce metal-free, bio-based packaging for other products too.
Learn more about Meira: www.meira.fi
Learn more about Amcor: www.amcor.com
This content is sponsored by Meira.