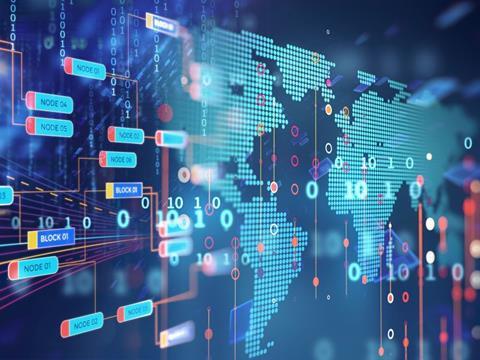 In collaboration with Microsoft, Adents has developed a new unit-level product track & trace platform utilizing Blockchain and AI technologies.
The Adents NovaTrack, which debuted at VivaTech 2018 in Paris last month, offers end-to-end traceability and visibility throughout the entirety of the supply chain.
According to the Organization for Economic Co-operation and Development (OECD), an estimated 10% of pharmaceutical products sold worldwide and 2.5% of global imports are counterfeit. Trust and transparency continue to be significant concerns for businesses, government agencies and consumers around the globe. Tighter control of supply chains is a crucial factor in tackling these issues.
Blockchain presents unprecedented opportunities to secure entire supply chains, yet comprehensive end-to-end security means more than documenting transactions on a shared ledger. Challenges include:
• In-depth understanding of cross-standard serialization protocols
• Ability to define data governance and security policies based on industry standards and business processes as stakeholders are reluctant to share business information and compliance issues impact their governance
• Enormous data volume (hundreds of billions of products circulating worldwide annually) requires powerful AI and BI solutions • Syncing complex business processes to understand the supply chain, and adapting IT solutions to meet existing and future stakeholder requirements
Above all, Adents NovaTrack is a marriage of technologies: The solution utilizes Blockchain, A.I., IoT and serialization functionalities that, when combined, bring comprehensive visibility throughout product distribution chains & life cycles. The result is a solution highly mindful not only of performance and security but also governance and scalability. Adents NovaTrack's foundation includes:
• A "Blockchain as a service" approach allowing each supply chain participant to either run blockchain nodes on premises or via the Cloud. In the vast majority of cases, a cloud-first blockchain strategy is preferable, as it simplifies technology life cycle management, security, scalability and resource allocations.
• Embedded security features – including consortium Blockchain mechanisms such as identity management, PKI and encryption – ensuring only trusted participants are members of the Blockchain.
• Artificial Intelligence via Microsoft Machine Learning and Business Intelligence Services gives the ability to collect and analyze data to transform massive amount of data into actionable business insight.
• Communication standards compliance for various industries, including pharma and other particularly stringent sectors.
Since its inception, Adents has strived to develop robust platforms allowing unit-level serialization for a variety of industries, with an original focus on the worldwide pharmaceuticals marketplace. Through both internal engineering and prominent partnerships, Adents has demonstrated an ability to serve different industries, and intends to expand its pharma leadership to other sectors.
Microsoft Blockchain framework utilizes the Azure Intelligent Cloud platform to provide real-time performance, high scalability, granular business-driven data privacy and security, and energy-efficient consensus. Microsoft Blockchain platform is secure by design, and offers the largest compliance portfolio in the industry.
Laurent Curny, General Manager at Microsoft Services France, said: "We are delighted to work with Adents to develop NovaTrack, which will introduce valuable new ways of addressing traceability challenges throughout supply chains owing to our advanced blockchain and AI technologies. Microsoft's Azure Cloud platform will ensure the secure international deployment of Adents NovaTrack to accelerate the fight against industrial counterfeiting."
Christophe Devins, founder and CEO of Adents, added: "Our alliance with Microsoft to co-develop Adents NovaTrack will offer game-changing Blockchain-based unit identification for various industries around the world. Our deep roots and successes in serialization and traceability, enhanced by Microsoft Azure Cloud technology, will provide our clients total transparency all along their supply chains and secure product authenticity for end users."